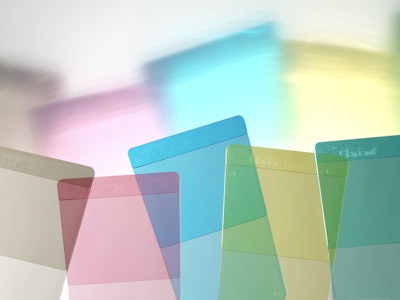 The new Clariant color concentrates and pre-color compounds are part of the MEVOPUR family of products developed and manufactured for customers whose applications call for risk control, consistency of product and regulatory compliance.
TOPAS COC offers high shine even in thick sections and, unlike resins such as polycarbonate and polyester, has a non-reactive surface. It is also free of bisphenol-A and estrogen-active components. The colors offer both a standard palette and custom formulations.
All colors are manufactured under carefully controlled conditions at the Clariant facility in Lewiston, Maine, one of three global ISO13485-certified plants dedicated to medical and pharmaceutical applications. Segregated manufacturing lines reduce the risk of cross contamination, and segregated storage and change-control processes ensure consistency.
The new colors for TOPAS COC polymers were developed to work with the inherent transparency of the material. No dyes are used, eliminating the risk of color migrating to the surface of molded products.
Companies in this article