MeadWestvaco Corp.: MeadWestvaco Corp.: Linerboard demo kit
Now available from MeadWestvaco is a demonstration kit to showcase the co.'s portfolio of bleached and unbleached linerboards. Kit contains information on all liner offerings, including a comparative chart that details each linerboard's features, benefits, and base weights, as well as its suitability for different printing applications.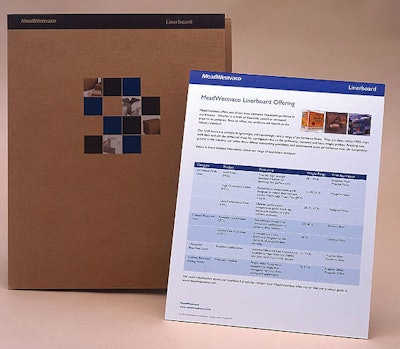 Also includes samples of several linerboards for comparison.
Companies in this article
Fill out the form below to request more information about
MeadWestvaco Corp.: MeadWestvaco Corp.: Linerboard demo kit