Belcor Industries Inc: Semi-automatic case former
Belcor Industries (Portland, OR) offers the BEL 505/250 SS semi-automatic case former and fully automatic sealer. Machine is one of a series of stainless-steel systems that provides food and beverage packing plants the benefit of cost-effective, low-maintenance case formers and sealers.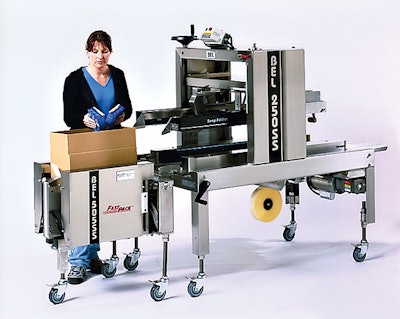 Washdown machines are constructed from type 304 stainless steel, other low-corrosion materials, and engineering-grade plastics.
Companies in this article
Fill out the form below to request more information about
Belcor Industries Inc: Semi-automatic case former