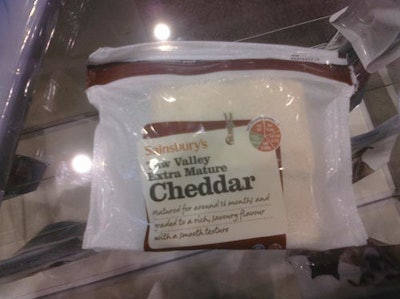 The company has partnered with equipment manufacturer
Hayssen
on adding the reclose feature to both horizontal and vertical form-fill-seal machines.
Another advantage of the system, beyond its ease of use, is that the hook-to-hook layout features six rows of hooks, allowing for a secure reclose even with some contamination in the reclose area.
The target market for the product is for foods such as cheese or pet food, as well as dry goods. The system is currently being used Sainsbury for their new block cheese packaging.
The company says that the cost for the new system is on par with a typical press to seal closure. The universal design elements of making the close easier to use is certainly an attractive element of this package.
Aplix
is currently producing the reclose system in France but will be adding capacity in their Charlotte, NC facility in early 2011.
Companies in this article
Videos from BW Flexible Systems