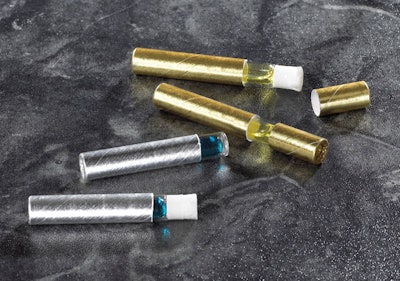 Available in 25 attractive foil colors, including gold, silver, and bronze, these packages provide protection until the glass ampoule is ready to use while presenting a high-end look for formulations that require the stability of a glass swab. Sleeves can be printed, and matching foil caps are available for glass swabs in sizes as large as 0.9 mL.
Phone: 908/362-9266 www.james-alexander.com
Companies in this article
Videos from James Alexander Corp.