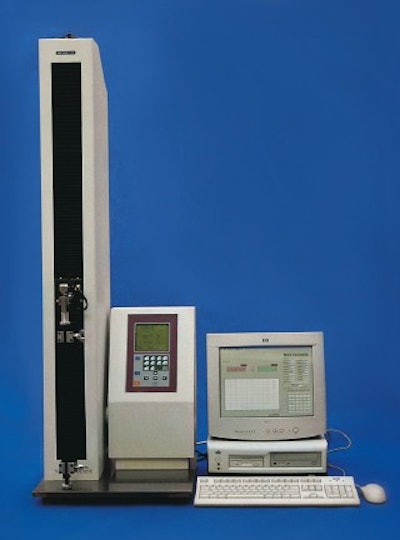 It can do the test of tensile, tensile resistance and elongation ratio test, hot seal strength, tearing strength, 180 degree peel (include T peel), and 90 degree peel.
Characteristics
* LCD displays data and value, super precision up to 0.5 degree.
* Changeable test range, easy to change.
* Rated force, elastic modulus, curve analyzed repeatedly.
* Super long stroke, satisfy requirement of materials with big distortion.
* Professional software, standard unit, dispense with manual conversion.
* Analyze batch of test results, puts out Max., Min., and average data.
* Data stored as database mode by PC.
* Store parameter power down. Parameters stored permanently when power down.
* 180°" peel, 90°" peel, strength of tearing, distortion and so on.
Companies in this article