SleeveCo: Dually sleeves
SleeveCo (Dawsonville, GA) designed a "Dually Pack", suitable for banding 2 nonuniform containers together. Band uses multiple seams and integrated pockets to give the package a clean and uniform finish.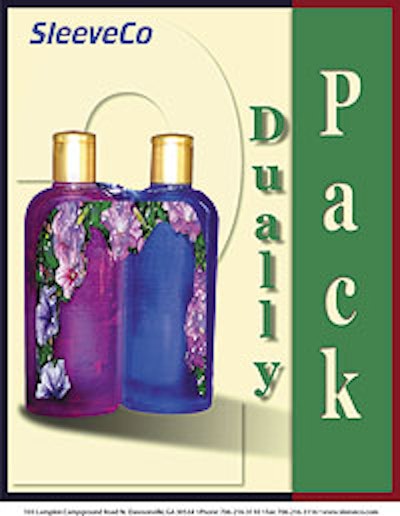 Bands are constructed of durable PVC.
Companies in this article
Fill out the form below to request more information about
SleeveCo: Dually sleeves
Playbook: Flexible Pack
Learn tips for success as you explore bagging, pouching & wrapping equipment.
Download Now