Smalley Manufacturing Co.: Smalley Manufacturing Co.: Anti-microbial buckets
Smalley Manufacturing (Knoxville, TN) offers anti-microbial buckets on its USDA Dairy and Wisconsin Dairy models of bucket elevator. Elevator has a stainless-steel frame and hardware, a CIP wash station, and buckets with AgIon® anti-microbial agent.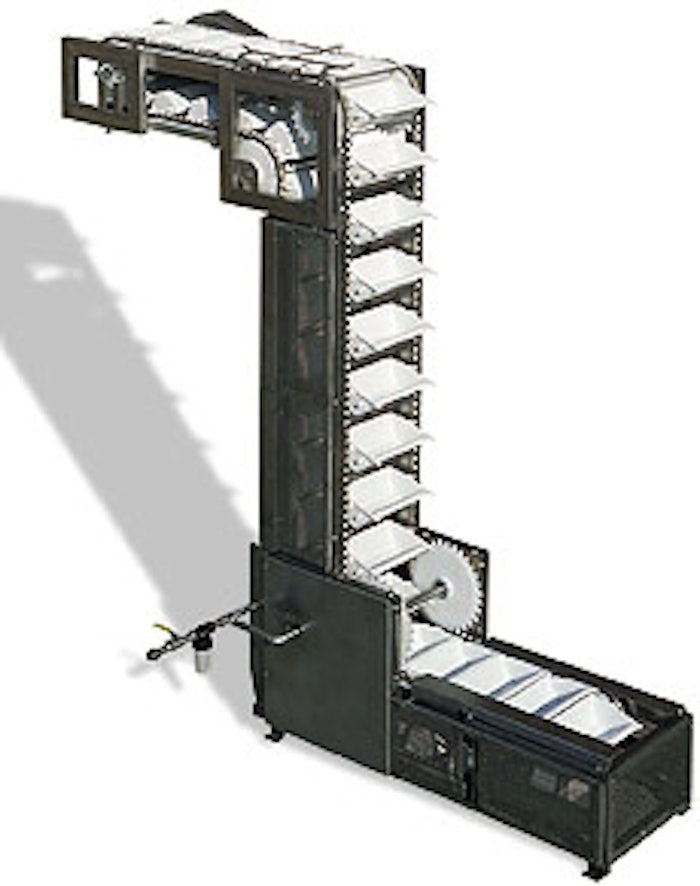 The Gyro Lift is best used with shredded or cubed cheese and many other food products.
Companies in this article