O. Berk Company: Cobalt blue glass rounds
Cobalt Blue Boston Rounds from O. Berk (Union, NJ) feature continuous-thread finishes that can accommodate spray pumps. Decorating ramp has been added to the bottom plate, which now offers several decorating options, including frosting, screen-printing and labeling.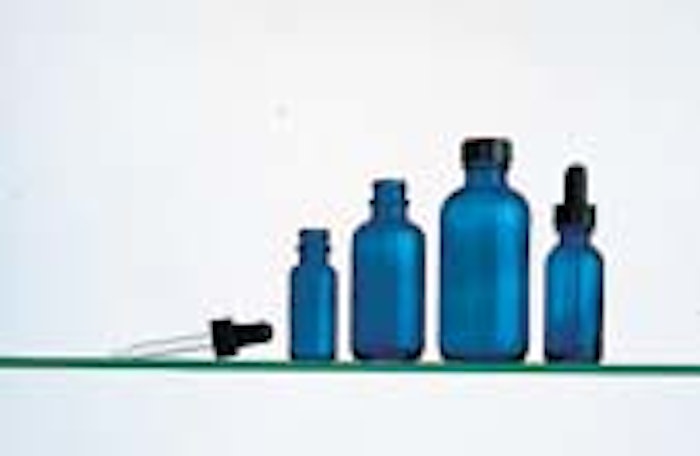 Available in 0.5-, 1-, 2- and 4-oz sizes. Applications include nutraceuticals, cosmeceuticals and cosmetics, and toiletry products.
Companies in this article