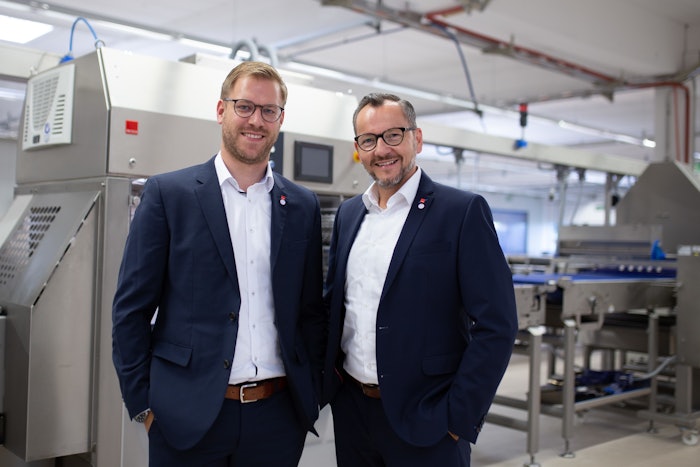 Eyd will be responsible for the sales management of the company, while Gabriel will be responsible for its technical leadership. Together with the existing managers, they will direct and develop the Fritsch Group as a stand-alone business.
Before he arrived at Multivac, Eyd worked in various management functions, including CEO, within the printing industry and refrigeration sector. Since July 2017 he has occupied the position of Vice President of Sales & Operations for Central Europe, Africa and the Middle East as well as for Australia and New Zealand. He will continue until further notice in this position in addition to taking up his new duties.
Gabriel has been at Multivac since September 2011, most recently as CEO of Multivac's Spanish production company. Prior to this he was responsible for international production projects at the packaging machine manufacturer's Group headquarters.
Gabriel's successor in Spain, Txus Baquero, takes up his new position on August 1, 2019 and, since he has been Production Manager at Multivac Spain since 2011, he is already well-rooted in this branch of the company. He is the first Spanish CEO, whom Multivac has appointed for its subsidiary in Spain.
Both Eyd and Gabriel see great potential in the takeover of the Fritsch Group. "We are convinced that, together with the experienced management team at Fritsch, we can continue to expand the business and develop it sustainably." For both of them the name of this traditional company, which has been in existence for almost 100 years, stands for experience and success in the bakery equipment sector. "This continuity offers a solid foundation for long-term growth within the powerful Multivac Group."
Companies in this article