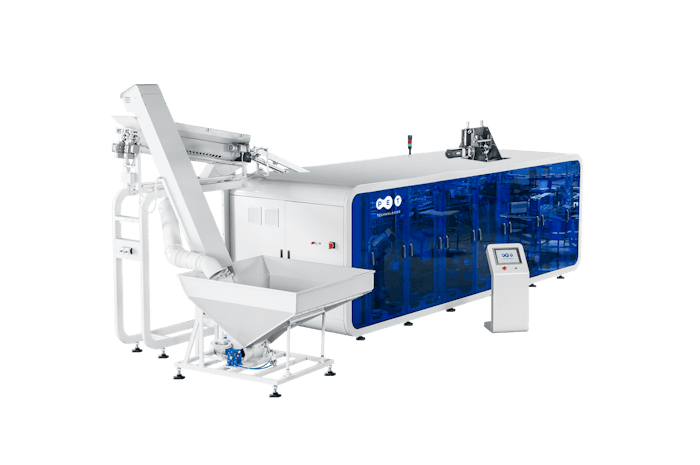 Latest development, the APF-Max PET stretch blow molding machines with output ranges of 6000 to 14,000 bph for bottle volumes of 0.2 to 3.0 L. APF-Max series has 4-,6-,8-cavities configurations that matchAPF-Max 4, APF-Max 6 and APF-Max 8 models. All the mold cavities areseparated, so you can easily install and remove one. Only 15 minutes are enough to change the blow mold and start to produce another PET bottle format.
Th eautomatic blow molding machines have 6 servo drives to guarantee stable PET bottle manufacturing and high output. They are embedded in the mold closing unit, preform stretching, heater, preform transfer to the blowing part and bottle outfeed system. Automatic temperature regulation and preblow are also controlled via PLC form B&R.
The blow molder is equipped with the special short-wave near infrared heating system (NIR). It is not a common method for PET blow molding machines market, but has its evident benefits. Preform heating is more efficient and in the same time less kilowatts are consumed. The heater itself is significantly shorter. Thus, APF-Max output is higher and its dimensions are more compact.
Source: pet-eu.com
Companies in this article