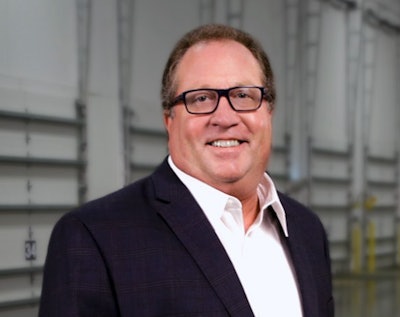 With more than 30 years of experience in strategic planning, operations, and sales spanning across international markets for the food, high-tech, retail, automotive, and consumer industries, Bouchard will oversee Coregistics' day-to-day operations across its seven strategic locations in Arkansas, Georgia, Illinois, Indiana, New Jersey, Ohio, and Oregon, totaling more than 1.5 million sq ft, as well as seven additional customer embedded operations nationwide. Bouchard will also be tasked with facilitating the company's next phase of growth. He will be based at the company's headquarters in Atlanta and report directly to Coregistics CEO and founder, Eric Wilhelm.
"Coregistics is well positioned for growth, as key market indicators suggest the timing is right for expansion with minimal headwinds," said Wilhelm. "David, who I've known and respected for many years, brings the right combination of leadership, ingenuity and experience to execute our growth initiatives as we step into this next chapter of the Coregistics story."
Bouchard added, "It's truly an honor to join the Coregistics team. Eric has built an enviable reputation as the most innovative and reliable contract packaging focused 3PL company in the industry with a prestigious client list that includes the top retail brands in the world. I look forward to working with the team so that we may continue to deliver on our customer promises, while working to expand our operations on a national scale."
Bouchard previously served as Chief Executive Officer of DB Schenker Logistics for the Americas, one of the largest integrated logistics service providers in the nation. During Bouchard's tenure as CEO, DB Schenker enjoyed double-digit growth in revenues and oversaw more than 8,000 employees. Prior to joining DB Schenker, Bouchard spent 22 years with Ryder System, Inc., a global transportation and logistics company. In his tenure with Ryder, Bouchard's roles included leading the international division, corporate strategy, leading high-tech and industrial business segments, dedicated contract carriage and transportation management businesses and a commercial leasing and rental region. Prior to joining Coregistics, Bouchard served as President of Flagler Global Logistics, an integrated supply chain management solutions provider. Bouchard holds an MBA from Temple University and a BA in Humanities from Providence College.
Companies in this article