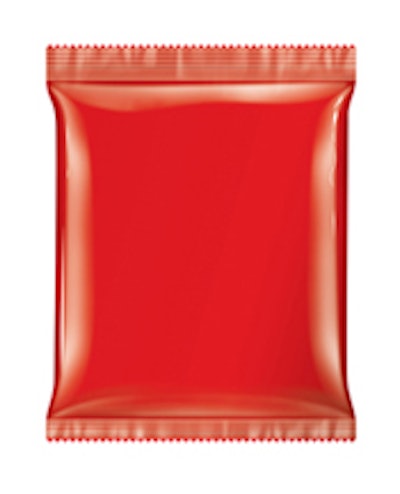 The masterbatch combines an anti-block agent with a compatible slip additive to improve film processing and ensure consistent quality. By creating synergistic effects through the right combination and amount of each active ingredient, the solution delivers a low coefficient of friction (COF) over time. It also helps prevent migration to the film surface that can affect downstream operations and helps reduce film blocking that can cause damage—all at cost-effective low loadings.
Dow Corning™ AMB-12235 masterbatch, which is approved for food contact in Europe, the United States and China, is the latest addition to the new DuPont portfolio of silicone-based solutions that extend properties, enhance processing, and reinforce materials.
"This new technology advancement demonstrates our strong commitment to the success of the packaging industry by supplying innovative, silicone-based solutions that help customers achieve seamless throughput, high productivity and consistent quality," said Christophe Paulo, Industrial and Consumer strategic marketer, EMEA, DuPont. "When customers asked us for a simpler way to optimize PE film processing, we developed this innovative, high-performance combined masterbatch. It helps film makers avoid spending time and effort to calculate the right ratio of anti-block and slip additives by trial and error. It also streamlines handling, storage and management of additive inventories."
Delivering improved film processing
DuPont's silicone-based slip additive helps lower the COF of blown film to reduce its resistance to sliding over itself or manufacturing rollers. This improved slip performance—which is stable over time and under high temperatures—contributes to increased production speed, uninterrupted throughput and uniform film quality.
Unlike organic slip additives, Dow Corning™ AMB-12235 masterbatch will not migrate to the surface of the film's inner skin layer. Also, testing has shown that it preserves key mechanical properties of the film.
Ensuring compatibility and cost-effectiveness
DuPont formulated Dow Corning™ AMB-12235 masterbatch to ensure compatibility between the anti-block and slip additives and provide the best ratio of active ingredients. This fine-tuned formulation frees customers from the tedious work of determining which individual additives work well together, and at what loadings.
From a cost standpoint, the new masterbatch is highly efficient at low loadings of 4-6 wt. percent. Also, it can potentially replace plastic processing additives often used with PE films.
Simplifying production, inventory, and logistics
This combined approach to PE film additives can simplify production by cutting the number of additive feeders, freeing up space and reducing infrastructure complexity. Beyond the production line, customers can save storage space, facilitate supply chain management and streamline material handling.
During Chinaplas 2019, which runs from May 21-24 in Guangzhou, China, DuPont experts are available to discuss this new masterbatch and many other advanced silicone technologies that address top industry challenges.
Companies in this article