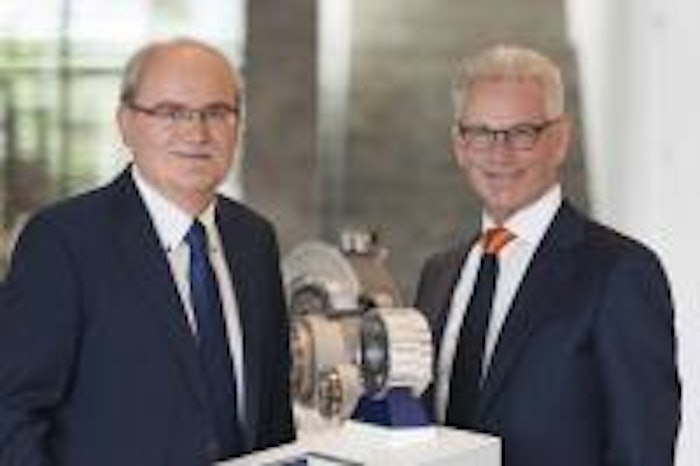 It was recognized as "A radically new gearbox class – productivity leaps in the engineering industry".
During a press conference held on September 12 at the Deutsches Museum in Munich, the jury for the Deutscher Zukunftspreis 2018 announced the three finalists for this year's award. Galaxie inventors Dr. Manfred Wittenstein (Chairman of the Supervisory Board) and Thomas Bayer (Manager Innovation Lab) attended the ceremony and were officially recognized as part of the Deutscher Zukunftspreis "Circle of Excellence".
The new gearbox class has already won two prestigious awards: the Hermes Award in 2015 and the Innovation Award of the German Economy in 2016.
Dr. Wittenstein was proud of the honor, and noted "Germany's prosperity is built on its engineering skills. The engineering industry is our country's core competency and the biggest industrial employer. It is vital that this marketability be preserved for the future. We believe that our invention makes a significant and valuable contribution here."
Originally unveiled at the Hannover Messe in 2015, the Galaxie® Drive System is based on a novel, scientifically proven gearbox class. Galaxie® meets the two requirements of selection for the final round of the Deutscher Zukunftspreis 2018: the award is a tribute to outstanding scientific and technological innovations, and also has the potential to create sustainable jobs.
The announcement of the winning team will take place on November 28, 2018.
Companies in this article