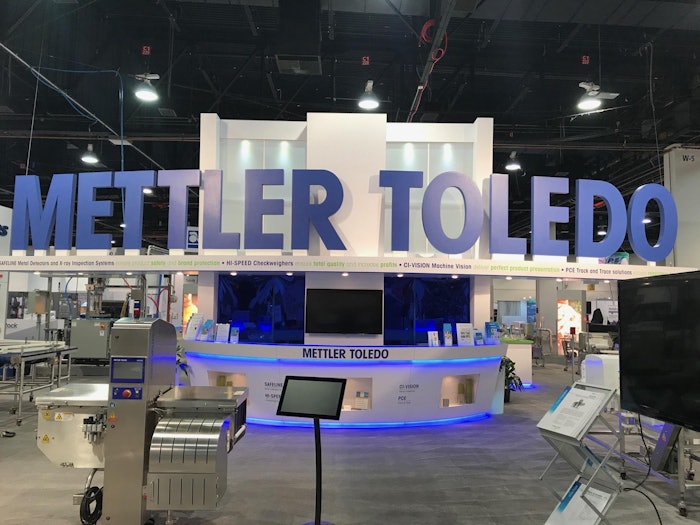 In addition, the systems displayed will be grouped by types of product inspection, rather than by types of equipment. This will let attendees explore conveniently in one location multiple inspection solutions to the challenges they are most interested in.
The equipment groupings, including metal detectors, checkweighers, machine vision and x-ray inspection systems, serialization and Track & Trace systems, will be demonstrated in areas for free-flowing and bulk products, packaged products, pharmaceutical products, rigid containers, pumped food products and unwrapped and unpackaged products. Mettler Toledo specialists with expertise in these areas will be available to explain and answer questions about the features and benefits of each system in relation to the particular inspection challenge, as well as the company's full range of service tools designed to maximize equipment uptime. In addition, two special demonstrations will inspect chicken pieces using the Mettler Toledo Profile Advantage Metal Detector, displaying the ability of this system's multi-simultaneous frequency technology to significantly reduce and virtually eliminate false rejects.
Among the equipment being exhibited in these groupings will be several new groundbreaking inspection systems in X-ray and checkweighing. Mettler Toledo will also showcase a much easier and economical way to apply vision inspection to avoid mislabeling–the cause of 40% of all food product recalls.
Companies in this article