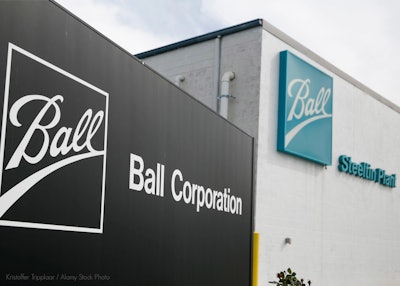 Independent Can Company, a privately held company founded in 1929, acquired the specialty tin division of Ball Corporation, formerly known as Steeltin Can Company. This acquisition fits with ICC's business focus, product lines, and culture.
The common denominators in the vision and philosophy of both companies are customer focus, integrity, attention to detail, innovation, quality, operational excellence, and drive for efficiency. The two businesses share a long history of working together in the marketplace to provide the right packaging solution to the customer.
"Baltimore is a phenomenal location for can making, and the two companies complement each other," says Rick Huether, president and chairman of the board of Independent Can.
The Huether family strives to keep the business family owned and operated with the mission statement "To be the best, not the biggest." Although this acquisition will add to the size of Independent's four manufacturing facilities and one distribution and logistics hub, the hands-on philosophy will not change.
"The synergies between the two plants will increase the value to our customers in many product segments," says Ryan Huether, vice president of Lithography.
Companies in this article
Videos from Independent Can Co.