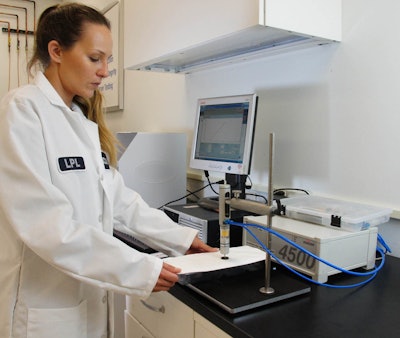 Pharmaceutical and medical device companies will now have access to a new testing company which provides innovative packaging technology solutions that can improve time-to-market and reduce costs. Life Pack Labs, Vista, CA., is staffed by longtime packaging and life science industry professionals with multidisciplinary expertise. The company's mission is to help manufacturers test, as well as design, develop, prototype, validate and troubleshoot life-science packaging. The company expects to be granted its ISO 17025 certification in Q1 2016.
"Life Pack Labs offers a true consultative edge that sets it apart from all other packaging and medical device testing services," says Karen Greene, Life Pack Labs President. "Our scientists and engineers have decades of packaging industry experience and testing expertise. By combining these skill sets under one roof, we can reduce both cost and development time while dramatically impacting packaging innovation."
Life Pack Labs is a business partnership between MOCON, Inc., the world's leading manufacturer of permeation instrumentation, and Life Packaging Technology LLC, a leader in package engineering services for life science products. Life Pack Labs combines MOCON's signature brand of packaging permeation, headspace analysis, package integrity equipment, and testing services with Life Packaging Technology's expertise in design, testing, and validation of packaging systems for sterile and non-sterile medical devices, biotechnology, and pharmaceutical products.
Companies in this article