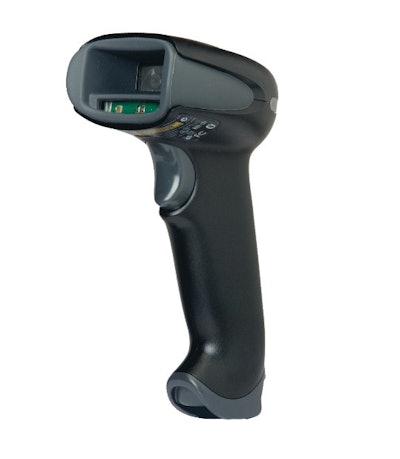 The scanner eliminates the need for multiple image capture and storage devices, minimizing the risks of compromised data, privacy violations and related costs.
Also available as the cordless Xenon 1902 Color, utilizing Adaptus® Imaging Technology 6.0 and Honeywell's ColorFusion Technology to provide superior reading performance on hard-to-read bar codes, including those on mobile device screens.
Deployment of color scanners enables improved identification processes, as the colored portions of identification cards can now be captured in their original form. Healthcare professionals will also be able to take color images for improved wound management, and visual identification of patients without a wristband. Both the Xenon 1900 and 1902 Color scanners are available with disinfectant-ready housing for healthcare professionals.
Upgrades have been made to existing scanners including extended depth of field, improved data matrix and mobile phone reading, adjustable illumination, Bluetooth HID keyboard interface and optional laser aimers.
Companies in this article