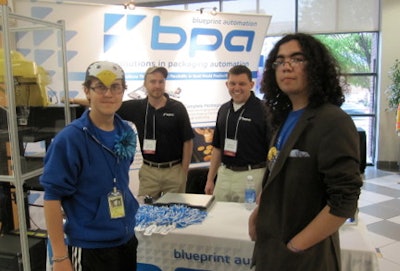 In addition to their participation on Tech Row, BPA sponsors and mentors the Hopewell High School Robotics Team. Hopewell High School is located near the BPA headquarters in Colonial Heights, Virginia. As a mentor, BPA assists the team prior to competition with two robots, beginning with robot concept through design, manufacturing and testing. Once completed, both robots are used during the two-day competition where schools across North America come to compete.

As a mentor, BPA uses the opportunity to not only get students excited about robotics, but show students how concepts and skills learned will apply to real-world applications. BPA has sponsored and mentored Hopewell High School for the last four years.

Virginia FIRST is an organization created to inspire young people to be science and technology leaders, by engaging them in exciting mentor-based programs that build science, engineering and technology skills, that inspire innovation, and that foster well-rounded life capabilities including self-confidence, communication, and leadership.
Companies in this article