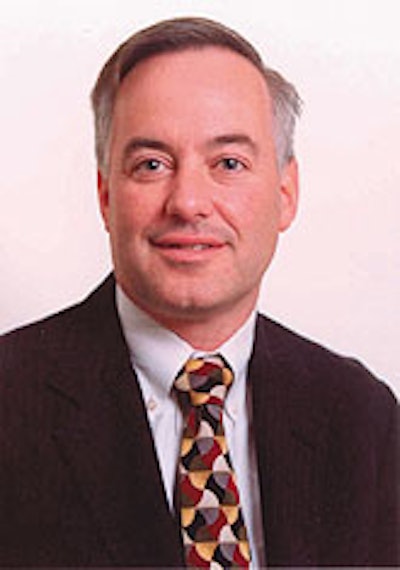 –Yupo Corp. (Chesapeake, VA) has restructured its internal technical and sales resources. Mike Licata will now serve as dir., technical sales in the application dept., Mike Cafiero as dir., sales, IML, and Andrew Madden as dir., sales, direct thermal and pressure sensitive.
–Sato America, Inc. (Sunnyvale, CA) appointed Norihiko Fujinami as accounting manager. Also appointed was Robert Lanzendorf as OEM sales and marketing manager.
–Delta Systems (Rogers, AR) appointed Jake Bushey to the position of president and COO.
–Plassein Intl. (Willington, CT) promoted Tom Crosson as vp, gen. manager of its Longview, TX, and Thomasville, NC, facilities.
–Avery Dennison (Painesville, OH) appointed David Martin to vp, gen. manager of the premium packaging and pharmaceutical div. of Fasson Roll North America.
–Westvaco Brand Security (Stanford, CT) named Kurt Mather Global Security Technical Service Manager for the wholly owned subsidiary of MeadWestvaco Corp.
–New appointments at Cargill Dow LLC (Minnetonka, MN) are as follows: Lisa Owen, commercial leader, rigid packaging; Robert Springs, managing director, Europe Cargill Dow BV; and James Hobbs, commercial dir., Packaging Cargill Dow LLC.
–Ranpak Corp. (Concord Township, OH) promoted David Gabrielsen to president and CEO.
–Impaxx, Inc. (Schaumburg, IL) appointed Stuart Moss to vp, sales and marketing of Impaxx Machine Systems.
Companies in this article