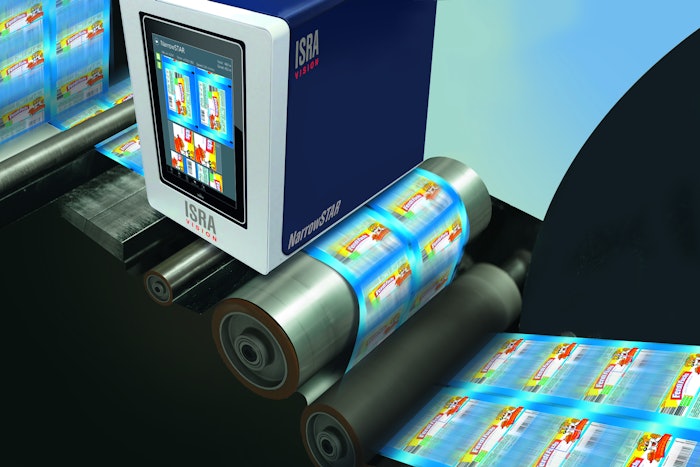 Automated quality assurance via inspection systems presents an easy way to increase both quality and productivity of a printing line. With efficient technology, new inspection equipment now enables even smaller print shops to begin producing at premium quality standards.
Their compact dimensions are adapted to typical narrow web production environments. The pre-calibrated system from the Plug&Inspect product range can be put into operation quickly and operated via a touch-sensitive interface. Print shops can thus increase their salable production quantities while minimizing waste.
The product quality demanded on the world markets places tough requirements on printing processes, in smaller printing businesses and in the growing narrow web market. ISRA's NarrowStar provides a tailored inspection solution, with compact dimensions that enable it to fit any printing press. A choice of three different sizes for web widths of 330, 440 or 650 millimeters integrate all components in a single enclosure, adapted to the typical production environment. The system uses efficient camera and lighting components that are considered the market standard in many industries.
Companies in this article