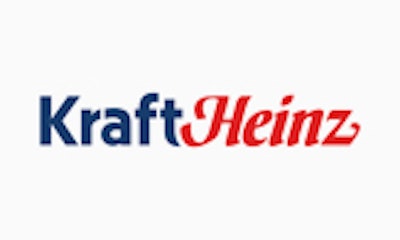 Kraft Heinz is combining its U.S. and Canada businesses to create the North America Zone, which is expected to be effective in the second fiscal quarter of 2022. The move is meant to advance the global food and beverage leader's long-term, sustainable growth plans by bringing increased agility to its innovation agenda, operations, and go-to-market approach.
The company believes the creation of the North America Zone will further fuel Kraft Heinz's vision to leverage its scale through improved agility for competitive advantage. Structural changes to support the strategic plan are aimed at streamlining and synergizing the U.S. and Canada businesses. This evolved model is expected to help the North America Zone pilot high-value products, processes, and service innovations, backed by the resources of the two countries, while also increasing speed to market. Kraft Heinz's new North America Zone will be led by Carlos Abrams-Rivera, currently U.S. Zone president.
---
---
The North America Zone structure will include three commercial business units that will be organized around the company's consumer-driven product platforms and geographic needs, including:
Taste, meals, and away from home, which will be led by

Pedro Navio

, currently president of Latin America
Fresh, beverages, and desserts, which will be led by

Steve Cornell

, currently president - enhancers, specialty, and away from home
Canada and North America coffee, which will be led by

Adam Butler

, currently president - kids, snacks, and beverages
The company also has announced the appointment of Robert Scott as president of R&D - North America. Scott joins Kraft Heinz from Abbott Nutrition where he most recently served as divisional vice president of global product development.
Companies in this article