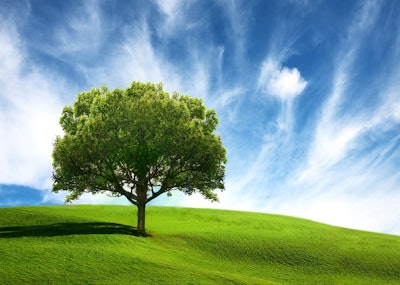 The global fiber-based packaging market is expected to grow at a CAGR of 3.8% in terms of revenue between 2017 and 2025. At that pace, the market's valuation of $284 billion in 2016 will become $383.5 billion by the end of 2025. That's according to a new study from Transparency Market Research, "Fiber based Packaging – Global Industry Analysis and Forecast 2017 - 2025," which also notes that the growing shift in consumer preference for eco-friendly packaging solutions as well as the numerous applications for fiber-based packaging across several end-use industries are contributing to this growth.
Providing a current market overview of fiber-based packaging, the report notes that it uses renewable, reusable, or biodegradable materials and is currently considered one of the most relevant forms of sustainable packaging, resulting in its widespread use across several industries.
In terms of geography, Asia Pacific is anticipated to emerge as the most lucrative market in terms of both value and volume over the forecast period.
Among the key trends, drivers, restraints, and opportunities for the fiber-based packaging market are the following:
It has been widely used in packaging for food, beverages, tobacco, healthcare, personal care and cosmetics, homecare and toiletries, electrical and electronics, e-commerce, and chemicals and fertilizers, along with other industrial packaging. Of them, food packaging holds dominance with close to a 40% share in the overall market by value.
It is increasingly preferred by consumers due to its advantage of being lightweight and cost-effective. Factors such as easy availability of raw materials are attracting manufacturers to this packaging.
Growing concerns over global warming are also having a positive impact on the growth of global fiber-based packaging market.