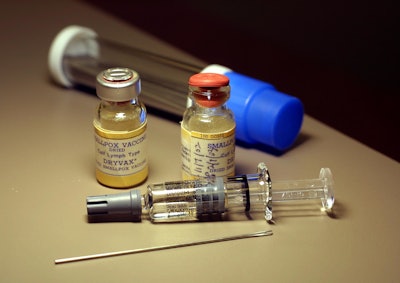 Some two years after the U.S. FDA invited public comments to its draft, the agency issued a Final Guidance regarding Current Good Manufacturing Practice Requirements for Combination Products.
According to the FDA, "The final rule did not establish any new requirements; it was intended to clarify which CGMP requirements apply when drugs, devices, and biological products are combined to create combination products, and to set forth a transparent and streamlined regulatory framework for firms to use when demonstrating compliance with applicable CGMP requirements."
In its overview/summary of the final rule, FDA noted the following:
"The constituent parts of a combination product retain their regulatory status (as a drug or device, for example) after they are combined. The final rule clarifies that the CGMP requirements that apply to each of the constituent parts apply to the combination product they constitute. This guidance refers to a 'CGMP operating system' to mean the operating system within an establishment that is designed and implemented to address and meet the current good manufacturing practice requirements applicable to the manufacture of a combination product.
"The final rule on CGMP requirements for combination products applies to all combination products. The CGMP requirements for constituent parts of cross-labeled combination products that are entirely manufactured at separate facilities are the same as those that would apply if these constituent parts were not part of a combination product (e.g., for a drug/device combination product, only parts 210 and 211 (21 CFR parts 210 and 211) would apply to the manufacture of the drug constituent part(s) of the cross-labeled combination product, and only part 820 (21 CFR part 820) would apply to the device constituent part(s)). With regard to cross-labeled combination products, part 4 was intended to clarify only that the CGMP obligations applicable to the drugs, devices, or biological products also apply to these types of articles when they are constituent parts of cross-labeled combination products."
Postmarketing safety reporting
In other FDA combination product news, the agency and HHS on Dec. 20 provided a final rule on Postmarketing Safety Reporting for Combination Products. Here is a summary of the action, which became effective Jan. 19, 2017:
"The Food and Drug Administration (FDA or Agency) is issuing regulations to set forth postmarketing safety reporting requirements for combination products. Specifically, this final rule describes the postmarketing safety reporting requirements that apply when two or more different types of regulated medical products (drugs, devices, and/or biological products, which are referred to as "constituent parts" of a combination product) comprise a combination product and the combination product or its constituent parts have received FDA marketing authorization. The rule is intended to promote and protect the public health by setting forth the requirements for postmarketing safety reporting for these combination products, and is part of FDA's ongoing effort to ensure the consistency and appropriateness of the regulatory requirements for combination products.
"Compliance dates: Some provisions of the rule have a compliance date that is the same as the effective date of this rule, and other provisions of the rule have a later compliance date as discussed in section III.I, Effective Date and Compliance Dates."
Companies in this article