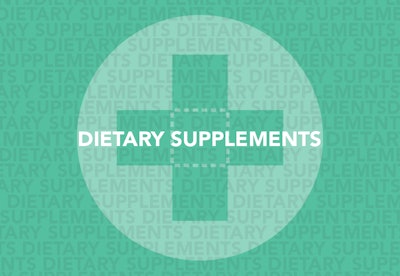 The U.S. Food and Drug Administration issued a revised draft guidance to improve new dietary ingredient (NDI) premarket safety notifications to the agency. Initially published in 2011, the updated document (Draft Guidance for Industry: Dietary Supplements: New Dietary Ingredient Notifications and Related Issues) is based on feedback from industry, and seeks to clarify points of confusion, explain public health significance and request additional comments before final guidance is published. Comments are due by Oct. 11, 2016.
"This revised draft guidance is an important step forward in the agency's work to protect public health from potentially dangerous new dietary ingredients," said Steven Tave, acting director of the FDA's Office of Dietary Supplement Programs. "Notification of new dietary ingredients is the only pre-market opportunity the agency has to identify unsafe supplements before they are available to consumers. The revised draft guidance is intended to improve the quality of industry's new dietary ingredient reporting so the FDA can more effectively monitor the safety of dietary supplements."
Since the Dietary Supplement Health and Education Act (DSHEA) was passed in 1994, manufacturers or distributors are required to "notify the FDA at least 75 days before beginning to market a dietary supplement that contains a new dietary ingredient (one that was not marketed in the United States before Oct. 15, 1994), unless the NDI is used in the food supply without chemical alteration," according to the FDA.
In its release, the agency notes that fewer than 1,000 NDI notifications have been received since the DSHEA was passed over 20 years ago, while approximately 5,560 new dietary supplements enter the market annually.
This guidance comes as part of the FDA's recent efforts to keep potentially harmful substances labeled as dietary supplements off the market. On Mar. 15, 2016, the FDA issued warning letters to six companies that listed A. rigidula as an ingredient because it was deemed to be an NDI and the companies hadn't satisfied the conditions of the DSHEA.
Once a division under the Office of Nutrition, Labeling and Dietary Supplements, the latter was elevated to become its own Office of Dietary Supplement Programs in December 2015. Other initiatives include enforcing regulation for dietary supplement good manufacturing practices, and taking action against egregious medical claims and economic fraud.
Companies in this article