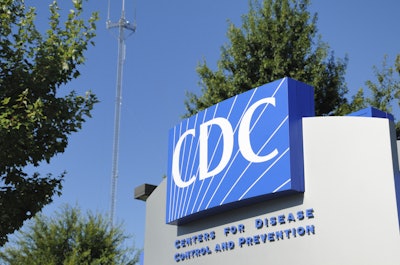 The Centers for Disease Control and Prevention (CDC) launched Prescription Drug Overdose: Prevention for States, a new program to help states end the ongoing prescription drug overdose epidemic. The Prevention for States program, as part of the U.S. Department of Health and Human Services' Opioid Initiative, will invest in 16 states, giving them the resources and expertise they need to help prevent overdose deaths related to prescription opioids. The program builds upon the infrastructure of CDC's Prevention Boost and Core Violence and Injury Prevention programs.
Through a competitive application process, CDC selected 16 states to receive funds through the program: Arizona, California, Illinois, Kentucky, Nebraska, New Mexico, North Carolina, Ohio, Oklahoma, Oregon, Pennsylvania, Rhode Island, Tennessee, Utah, Vermont, and Wisconsin.
Editor's note: What role can packaging/labeling play in addressing prescription drug overdoses? Send your comments to Editor Jim Butschli at Butschli@packworld.com
"The prescription drug overdose epidemic requires a multifaceted approach, and states are key partners in our efforts on the front lines to prevent overdose deaths," says Secretary Sylvia M. Burwell. "With this funding, states can improve their ability to track the problem,work with insurers to help providers make informed prescribing decisions, and take action to combat this epidemic."
In FY2015, CDC is committing $20 million to launch this program. During the next four years, CDC plans to give the states annual awards between $750,000 and $1 million each year, subject to the availability of funds, to advance prevention, including in these areas:
• Enhancing prescription drug monitoring programs (PDMPs).
• Putting prevention into action in communities nationwide and encouraging education of providers and patients about the risk of prescription drug overdose.
• Working with health systems, insurers, and professional providers to help them make informed decisions about prescribing pain medication.
• Responding to new and emerging drug overdose issues through innovative projects, including developing new surveillance systems or communications campaigns.
States can also use the funding to:
• Better understand and respond to the increase in heroin overdose deaths.
• Investigate the connection between prescription opioid abuse and heroin use.
The President's Budget for 2016 includes a request from Secretary Burwell for the resources needed to expand CDC's state efforts to all 50 states and launch a national program that will focus on prevention and prescription drug overdose surveillance.
A national epidemic
Since 1999, overdose deaths involving prescription opioids have quadrupled in the U.S. More than 16,000 people died from prescription opioid overdoses in 2013. Heroin deaths have also been on the rise, with more than 8,000 overdose deaths involving heroin in 2013—a nearly three-fold increase since 2010.
The amount of opioids prescribed and sold in the U.S. has increased four-fold since 1999, but there has not been an overall change in the amount of pain that Americans report.
"The prescription drug overdose epidemic is tragic and costly, but can be reversed," says CDC Director Tom Frieden, MD, MPH."Because we can protect people from becoming addicted to opioids, we must take fast action now, with real-time tracking programs, safer prescribing practices, and rapid response. Reversing this epidemic will require programs in all 50 states."
CDC works with states, communities, and prescribers to prevent opioid misuse and overdose by tracking and monitoring the epidemic and helping states scale up effective programs. CDC also improves patient safety by equipping health care providers with data, tools, and guidance so they can make informed treatment decisions. Learn more here.