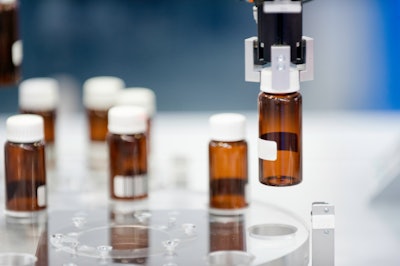 The global Pharmacy Automation Systems Market has witnessed substantial growth over the past few years and is further expected to grow in the near future. Factors such as the increasing number of drug prescriptions with the rising aging population and the shift from centralized to decentralized pharmacies drive the growth of this market. Moreover, the need for cost reduction due to the increasing healthcare costs, reduction of medication errors with improved work efficiency within the pharmacies, and awareness regarding the provision of additional time to clinicians and pharmacists for patient care is further expected to boost the demand for pharmacy automation systems.
However, stringent regulatory guidelines that delay product launches, high costs of implementation, and limited budgets of the healthcare organizations that restrict the investment in automation are some of the key factors that inhibit the growth of the global pharmacy automation market.
These are among the key findings of a new research report "Pharmacy Automation Systems Market by product type (Medication Dispensing Systems, Packaging and Labeling Systems, Table-top Counters) & by End-user (Inpatient Pharmacy Automation, Outpatient Pharmacy Automation)—Global Forecasts & Trends to 2019," published by MarketsandMarkets.
The report anticipates the Pharmacy Automation Systems Market to reach $4,566.2 Million by 2019 from $3,165.9 Million in 2014, growing at a CAGR of 7.6% during the forecast period. The report allows buyers to browse 101 market tables and 30 figures spread through 300 pages and in-depth TOC on "Pharmacy Automation Systems Market." Early buyers will receive 10% customization on this report.
This report studies the global Pharmacy Automation Systems Market, with forecast to 2019. The pharmacy automation market comprises automated medication dispensing systems, automated packaging and labeling systems, automated medication compounding systems, storage and retrieval systems, table-top counters, and other systems.
The major end users of this market include inpatient pharmacy automation, outpatient pharmacy automation, retail pharmacy chains, and pharmacy benefit management organizations and other mail-order settings.
The North American region will continue to dominate the Pharmacy Automation Systems Market, followed by Europe, Asia-Pacific, and RoW (rest of the world). The Asian region is anticipated to grow at a faster pace due to the increasing awareness and adoption of technologies that boost the demand for pharmacy automation systems in this region.
Some of the major players in the pharmacy automation market are Baxter International Inc. (U.S.), CareFusion Corp. (U.S.), Cerner Corp. (U.S.), Kirby Lester LLC (U.S.), McKesson Corp. (U.S.), Omnicell Inc. (U.S.), ScriptPro LLC (U.S.), Swisslog Holdings AG (Switzerland), and Talyst Inc. (U.S.).
MarketsandMarkets is a global market research and consulting company based in the U.S. that publishes strategically analyzed market research reports and serve as a business intelligence partner to Fortune 500 companies across the world. MarketsandMarkets also provides multi-client reports, company profiles, databases, and custom research service, covering 13 industry verticals, including advanced materials, industrial automation, medical devices, and pharmaceuticals.