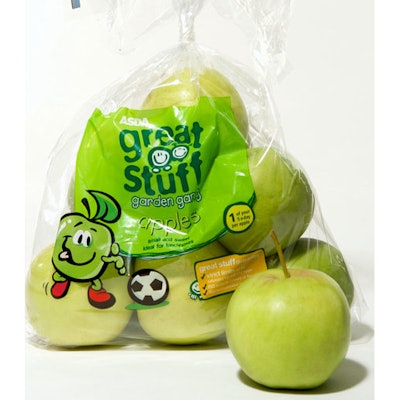 Asda, a Walmart subsidiary, is employing a new supply chain system from Amcor Flexibles Europe & Americas designed to save time and money as it enables the supply chain to operate in real time and beyond the restrictions imposed by normal office hours. It is the result of a partnership between Amcor and International Produce Limited (IPL), a large UK produce importer.
"IPL recognizes the importance of fully understanding its supply chain and the development of this system in conjunction with Amcor will help to further enhance this model along with providing our business with real time data. I am pleased to see this come to fruition," says IPL purchasing manager Darren Surry.
AFEA supplies the bags for the Asda UK apple season and the flexibility of this new supply chain approach has enabled the company to expand into the European top fruit season that will commence later this year.