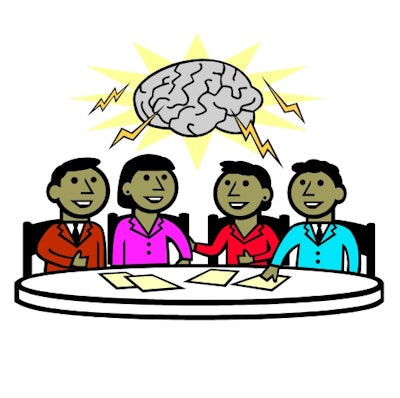 You wouldn't expect to find much common packaging ground between an Asian furniture expert, a fashion and design maven, and someone who knows demographics for teens. However, all are areas of expertise solicited for a Global Packaging Trend Advisory Board for The Hershey Co. by consultancy NineSigma (www.ninesigma.com).

Along with expertise in packaging trends, machinery, materials, and packaging environmental advancements/regulations and other areas, these backgrounds are desired to make up the four- to eight-person board.
A successful board, according to Hershey, will meet formally twice yearly to highlight several strategic opportunities that the candy maker can translate into packaging concepts over a multiyear period. Hershey says a strong technical background is not required, but demonstrating creativity and the ability to think outside the box is a must.

We spoke with NineSigma's Frank Evan, director of business development, about this outreach. "Hershey is looking for people who understand packaging from broad perspectives, and also for people who understand consumer preferences," explains Evan. "How various aspects of packaging design affects consumer preferences, so that they can design the packaging products that are going to be the breakthrough for creative new ideas a few years from now.
"If you can take furniture and cosmetics and fashion and get the best ideas of consumer preferences from the perspective of those different industries, it can help influence your packaging design."
Hershey's reasoning

Hershey was unavailable for comment, so we asked Evan what Hershey hopes to gain from such an approach.
"Hershey is trying to increase market share by understanding how it can design packages to increase consumer preferences for its products when they're competitively comparing them against other products on the shelf," Evan responds.

Evan terms the response to the posting as "outstanding," and says the 4-week posting at its Web site will elicit well over 50 responses, every one of which will be turned over to Hershey personnel after the April 7 deadline. The response is usually most brisk right before deadline, he says, so he expects an unusually heavy response to this particular proposal.
NineSigma has conducted a number of projects for large consumer packaged goods companies including Unilever, Kimberly-Clark, Kraft Foods and Procter & Gamble. Evan says the majority of those involve packaging.