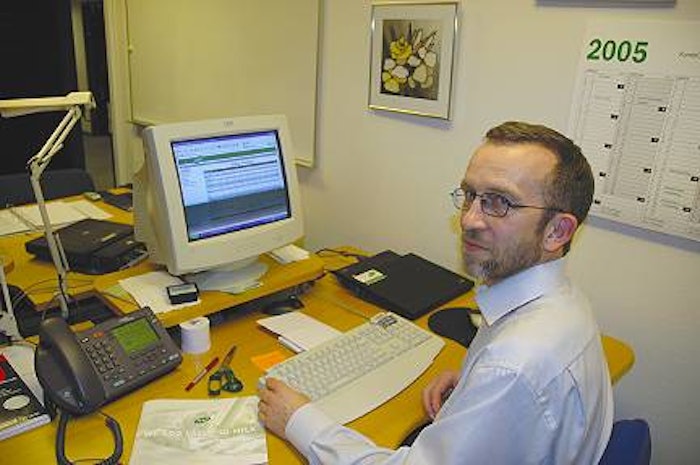 After all, information technology is playing an increasingly important role in the entire manufacturing scene, especially now that concepts like speed to market and lean manufacturing have captured everyone's attention.
Here's a few thoughts from IT expert Arne Svendsen of dairy giant Arla Foods in Denmark. His title, production IT manager, is especially interesting because it reflects the fact that he straddles both IT and manufacturing.
• Delivery windows are shorter than ever while the variety of items to be made and packaged has never been greater. It's all about timing. Manufacturers can't trust their supply chain figures at the ERP level if they don't have precise and real-time information about what's happening on the plant floor. We can't accept a half day's delay because someone has to manually enter data into an ERP system. If we need to know where we have available capacity, we need to know it right now, in real time.
• We want system-wide integration of manufacturing because it's the best way of optimizing our production efficiency. Once we've implemented IT tools to maximize efficiency, we'll be perfectly positioned to satisfy any track-and-trace requirements that surface. The necessary information will be current, visible, and accessible.
• At most large corporations, you'd have Corporate IT in one corner and Corporate Automation Engineering in another, and the two would typically speak different languages. Our group is called Production IT. We fit between Production and IT. One day we go to plants to explain what IT tools can do for them, and the next day we go back to corporate IT and explain what the plant needs. It's a kind of bridge-building.
• We present IT tools and a broader acceptance of standards as manufacturing solutions. We all have a previous life as on-site automation engineers, and that helps us use a language that production managers understand.