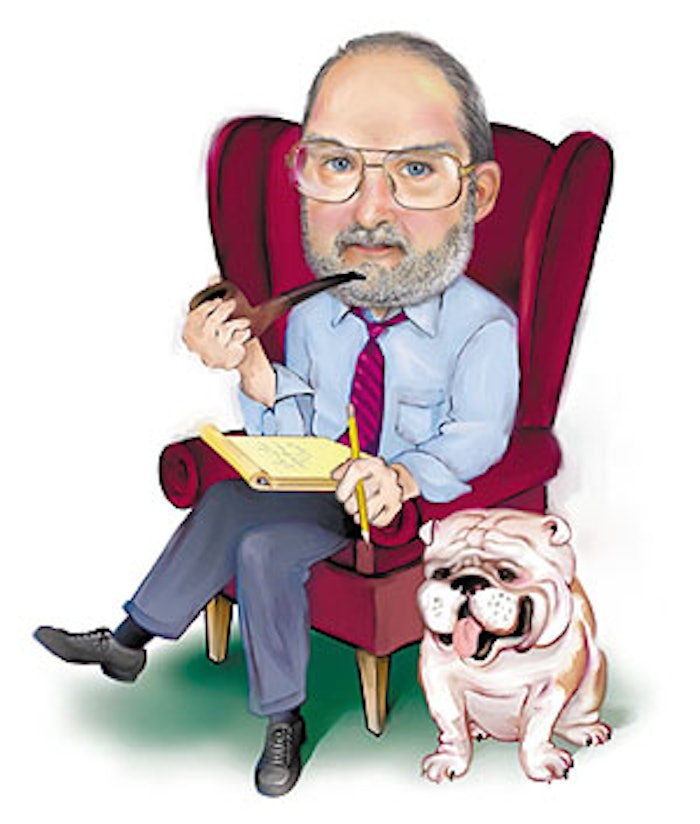 Although this change has been in the works for a while, it comes this month as the Orloski family begins to move from the Chicago area to our cottage in northeastern Wisconsin, more specifically, Sturgeon Bay.
Pat has been the heir apparent since he and I began to create the PW editorial format some nine years ago as part of the small crew that began Summit Publishing. He began to take on many of the chief editor responsibilities more than a year ago, and we're all confident that he'll continue to build on the editorial success that we've worked to create, particularly the assembling of a formidable roster of experienced packaging editors.
I'll continue to write this column, along with editing and writing feature articles, working with our Washington contributing editor Steve Barlas, and doing some proofreading.
As I began to envision the move, early on I recognized that I'd be missing out on access to two types of information: easy collaboration with my editorial and marketing colleagues, and ready access to incoming mail. When I explained my concerns to an industry friend who largely works from home, she reported that while the easy office conversations were more difficult, the minimizing of a lot of unnecessary conversations made her much more productive. Not to mention the productivity gained from the time normally used for commuting.
In her case, she did go into the office one day a week, so she didn't experience the disconnect with regular mail and parcel delivery. Today, as many of you already know, much of the mail no longer arrives via the post office; for many companies, e-mail messages have supplanted postal mail, probably contributing to the U.S. Postal Service's financial difficulties (which translates to increasing postal rates to publishers like Summit). In fact, another friend who operates a public relations agency said he couldn't even remember the last time he sent news releases via the post office!
So, the fact that my e-mail address won't change will allow me to stay informed about much of what's going on in packaging. Besides that, most publications that we monitor now post their content on their Web sites (like we do at www.packworld.com), so that information will be available, if not as conveniently portable as a publication. And I may even finally renew my subscription with The Economist, now that I may finally have enough time to read it each week.
In fact, the issue I'm wrestling most with now is which newspaper to receive: a day-old Chicago Tribune, the current day's paper from Green Bay, or perhaps both. The home-delivered Tribune and I have long been breakfast companions, a service so valued that I get downright cranky with its customer service people if the paper is not delivered or it's late.
This small dilemma has focused my attention on just how valuable that informational source is to me. Even professionally, we occasionally discover news about new packaging and products, along with news about companies in the packaging business. However, our Features Editor Jim Butschli contends that his Kenosha News daily newspaper covers more packaging news than the Tribune, and he may be right.
Nonetheless, I hope that readers of this column take a moment to reflect on what we all too often take for granted—the value to us of our local newspapers. The local daily newspaper is an important resource at a nominal cost.
In our packaging profession, publications such as PW are even less expensive, yet all of us hope you recognize the value it provides. Whether from Chicago or Sturgeon Bay, Pat Reynolds and I and all the editors are focused on delivering to you a "package" of information to stimulate your thinking and to help all of you do your jobs better.
See an archive of Arnie Orloski's Pipeline columns at www.packworld.com/pipeline.
Arnie can be reached at orloski@packworld.com
Companies in this article