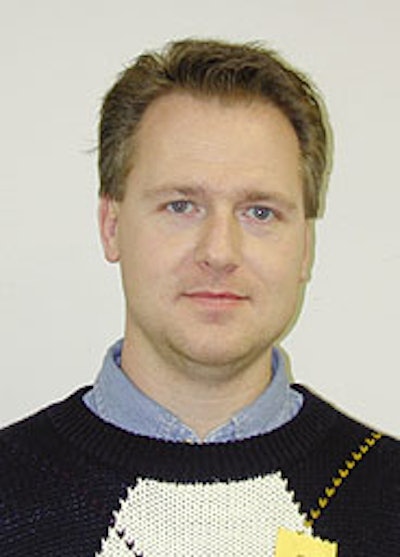 PW: How big an effort does Torengos represent? P&G: It is the company's biggest food effort since Pringles, which is now a billion-dollar brand, 30 years ago. Worldwide, tortilla chips are a $5 billion market—growing faster than potato snacks. This is a great opportunity for P&G to get into a segment of the snack business we hadn't been in.
PW: How complex was this project? P&G: This is a new-to-the-world package, so this was extremely complex. The processes used for packaging the chips are new to P&G, as are many of the suppliers. The canister was designed to fulfill different, complex needs: product, consumer, customer, and manufacturing. Thus, many people were involved. Internally, that meant consumer research, product technologists, marketing, purchasing, engineering, manufacturing, packaging, and sales. Externally, we had many great working relationships with vendors and suppliers. We all had to work together.
PW: How did you settle on this unique triangular shape? P&G: After taste, Torengos is all about dipping, which was so critical that it drove the development of the unique product shape. Receiving whole chips was an important consumer need, so the packaging complements the product by providing a container designed for the right-size chip with maximum protection. It meant designing a package that successfully holds, protects, and delivers more whole chips than what consumers can get today. The best package to do all this was triangular, and there was no reference point from which to work.
PW: Were there any other factors that affected the packaging? P&G: Portability. Other factors were ease of use—easy to open, easy to close—shipping efficiencies and, of course, shelf appeal. There was much complexity in combining all of what consumers wanted and integrating that into the manufacturing.
PW: What was especially gratifying for you personally? Buisson: Seeing the packaging on the shelf in my local grocery store with my kids was by far the most gratifying experience. Sena: My kids were excited, too, and they wanted to bring it for show-and-tell at school! —RL