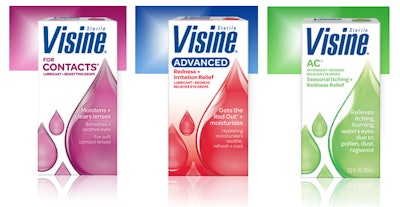 At a recent packaging summit, I met Renata Cabas, a Paris-based PhD student. We discussed her research investigating marketplace behaviors in Europe and North America. Specifically, her scholarship explores what motivates shoppers to buy and the strategies used to encourage a sale for the time-limited shopper. Cabas focuses on the three approaches of selling: value, solution, and problem based. She states the most common strategy is value added, and because price is not constant between marketplaces, packaging should be explicit in communicating the value it brings to the consumer.
Products that promote the value/benefits of the product over the brand receive more thorough consideration than designs that do not. A short, yet highly informative article, "How to Design Packaging for Healthy Snacks," by Angela Spindler, is a great resource on the subject. In it, she breaks down the value hierarchy of the packaging for Natasha's Kale Crunchies, a snack product from Dublin, Ireland-based Natasha's Living Foods.
Spindler writes, "Natasha's Kale Crunchies by [creative branding agency] Dynamo is a charming example of healthy, raw natural food captured beautifully, simply and personally. I think this packaging passes the 'at a glance test'—I can see what it is, what's in it and what's not. It oozes appetite appeal and Natasha...well she seems like fun and is obviously passionate about her product! This packaging has been cleverly carved up into 4 essential pieces of content: Brand, Product, Benefits and Flavor."
Another strategy to optimize packaging as a sales vehicle that Cabas explores in her work is solution-based approaches. Specifically, Cabas points to the work of Professor Henry Murray who in 1938 unveiled more than 20 psychological needs of an individual, whereby aligning a solution to a common need of your target demographic is a serious improvement from value-based propositions.
The Visine eye-drop product range is a great example of this. The solution-based offering focuses on two simple strategies: the specific solution (dry vs. redness vs. multi-symptom, etc.) and the product delivery mechanism—the drop. Simple, succinct, and standardized value communication.
Lastly, Cabas and I both agree that the most influential approach to organizing a sales-driven package design is to leverage the problem/solution method. Bottom line, the idea is to present a problem for the prospect that is internalized and immediately mitigated through connecting the solution with the product. This method requires a delicate approach, as we all have internal points of minimum justification to accept an offering as a solution. I dive deeper into this concept in my January 2017 Packaging World article, "Cognitive Dissonance and the Point of Minimum Justification."
Consider how immune support supplement product Airborne's previous packaging design visually communicated the pain of the consumer by recreating the experience of sitting next to sick passengers on an airplane and characterizing bacteria, parasites, and viruses on the fifth panel of the pack. The problem was front and center with the simple proposition: "Take Airborne."
No one size fits all
When designing for the time-limited and generally overwhelmed shopper, the way you communicate value has a direct impact on how shoppers behave. So, consider these three strategies in your next design project.
There's no one-size-fits-all solution for every product—your customer demographic, category segment, competitive array, and marketplace all impact the selling context. I teach all of my students that testing is key; understanding how shoppers invest their attention is critical when optimizing packaging.
My guest author on this article is Renata Cabas, EU Business Developer, eCommerce specialist and PhD student at the Université Paris 8, Information and Communication Department, Center for Studies on Media, Technology and Internationalization.
Dr. R. Andrew Hurley is the founder of Package InSight and The Packaging School, and an Associate Professor at Clemson University..