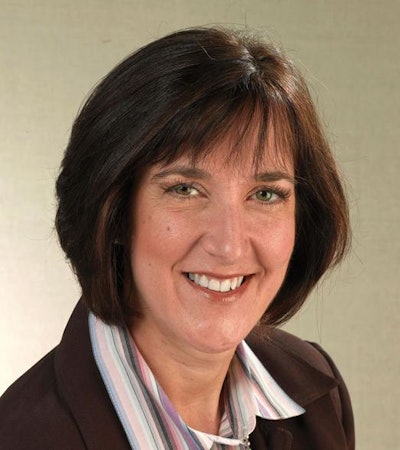 I mean economically, things are good, right? The stock market is up, a lot of good earnings trends overall, relatively low unemployment, the troubles of 2007 seem far, far away…right?
From where I sit, however, it seems that the winds of economic change have had somewhat opposite impacts in the CPG industry versus what we might have expected. Let's take a closer look.
Before the difficulties we experienced nearly 10 years ago, CPG companies were doing okay. For the most part, business was healthy, and consumers were patronizing brands, particularly in hot/new categories. Then we experienced the economic downturn (hereinafter referred to as "the downturn"), and what happened? Many CPG companies saw an uptick. Why? Because consumer purchase patterns changed.
Prior to the downturn, consumers were spending on luxury goods, eating out more often, and generally reflecting a more affluent lifestyle. After the downturn, consumers began to reevaluate and shift their spending habits. On the food side, it was cooking at home more. On the non-foods side, it may have been a shift from a salon to at-home treatment or products. This often led to higher growth rates versus pre-downturn results.
Since then, things have continued to evolve. Economics have improved in many areas. As a result, consumer spending has shifted toward where it was before the downturn, much to the distress of many CPGs; more eating out, more luxury purchases. The once-healthy growth in bottom lines has waned, in general, leading companies to search for other means to deliver shareholder value.
This has led to some challenging times. I continue to hear of internal challenges faced by many large CPG companies. These range from significant budgetary constraints to long, drawn-out reorganizations in which colleagues are separated. I'm not sure if these challenges are faced in all functions, but I have seen a great deal of impact among individuals managing the external manufacturing function.
What does this mean for all of us? It means doing more with less, even though you've already been doing more with less. It means more work for fewer people, more responsibility, more volume…more, more, more. We can bemoan our fate, or we can embrace it, which is much better for your outlook…and your health!
Below are some thoughts and ideas on new approaches to cope with our current environment. They might offer creative ways to save time in a way that everyone can appreciate:
Rethink your travel
Folks can't travel as much as they used to, so consider doing more video meetings (via Google, Skype, Citrix, etc.) if you can't meet in person. Actually seeing people, even via video, really does make a difference in terms of building relationships.
Make meetings snappier
Being creative in managing your meetings might start with making them shorter. This might actually make them more effective, because everyone appreciates time saved. Be sure to call out your efforts!
Solve customer problems
If you can find new ways to solve your customers' problems, you'll be an invaluable resource. To come up with new ideas, define the parameters of the solutions they need, and learn their pain points.
One creative solution for suppliers, for instance, could be to create alliances with other suppliers.
Another idea—one that blends a bit of all three of the above—might lead you to employ new technologies to make your customers' lives easier/better/faster/more efficient. One example I've come across is an app called MobileDay, which lets you join conference calls without having to key in the meeting code—much easier and safer than having to toggle back and forth or write it down!
Desperate times require desperate measures. It's time to redirect energy. It's time to evolve from operating in a malaise to being a problem solver…a game changer…a disrupter! I'd love to hear your ideas, so please share them with me.
The author, Executive Director of F4SS, the Foundation for Strategic Sourcing, writes this column on outsourcing and supply chain matters. Contact her at lisa.shambro@f4ss.org.