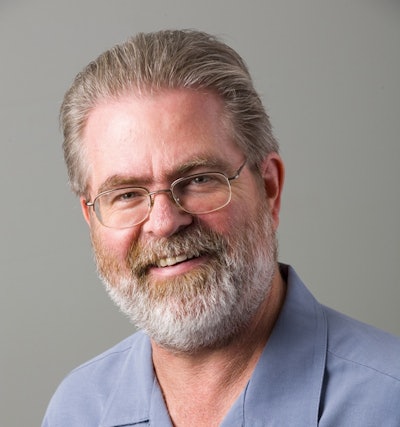 Turns out they are, and thanks to the tireless efforts of a content monitoring tool called Google Alerts, I'm here to tell you about two such collaborations that popped up on my radar screen in the last couple of weeks. Both happen to be out of Europe, and both have EU funding behind them. I bring them to your attention for two reasons. First, I think the research they're doing is fascinating. And second, I'm a big fan of consortium-based approaches whose goal is better packaging.
The first of these consortiums is Actipoly. Its ambitious objective is to come up with a fiber-based thermoformable packaging material that also incorporates barrier and antimicrobial properties while being recyclable and compostable at end of use. Also to be developed is a bio-based barrier lidding material with antimicrobial properties that can be sealed to the fiber-based trays. Germany's Papiertechnische Stiftung, a fiber-focused research and service institute based in Munich, is coordinating the project, which includes seven additional participating partners: Celabor, The Association West Pomeranian Cluster "Green Chemistry," Materia Nova, Pack4Food VZW, Sirris, The West Pomeranian University of Technology Szczecin, and Leibniz Institute for Agricultural Engineering. One of the intriguing things about this research is the way it dovetails with other efforts in other parts of the world where the development of fiber-based packaging is being pushed, notably the pre-commercial Carlsberg paper bottle and the impressive and commercially available paper bottle for kitty litter from Nestle Purina.
It would appear the folks at Actipoly have their work cut out for them. Central to their project is the chemical modification of functional groups of cellulose to create a fiber-based material with thermoplastic properties. I assume they'll be able to build on prior accomplishments in this area by the likes of Sweden's Billerudkorsnäs, whose FibreForm material is the base of a thermoformable material that is marketed by Flextrus out of Sweden and Glenroy out of Milwaukee. Actipoly might also look to Spain's SAICA, whose thermoformable microflute corrugated trays are being used in fast-food takeaway establishments in the U.K.
Svarnish, meanwhile, is a consortium that is focused entirely on food packaging. Why, they ask, do we rely so extensively on multilayer solutions to provide oxygen and moisture barrier in food packaging when we know that these structures are not only costly but also difficult to recycle? The mission at Svarnish is to find a more environmentally friendly, less costly, and more readily recyclable alternative to multilayer structures. They seek to achieve their objective by leveraging recent advances in nanotechnology.
Members of Svarnish include three technological centers: AIDO (Spain), MATRI (United Kingdom), and NOFIMA (Norway). Joining them are Spain's Artibal, a specialist in the development of coatings with antioxidant and antimicrobial activities for protecting perishable foods; Greece's A.Hatzopoulos, a flexible packaging converter; Turkey's Sampas Nanotechnology, a firm founded in 1981 in Turkey that focuses on the commercialization of custom designed nano- and green-technology solutions; Czech Republic's Aroma Praha, a producer and developer of flavors and fragrances; and Italy's Ferrero SpA, the well known producer of branded confectionery products and the biggest chocolate producer in the world.
I'd say both of these projects are worth keeping an eye on as they move forward. You can follow Actipoly's progress at www.cornet-actipoly.eu. And for information on Svarnish, visit www.svarnish.eu.