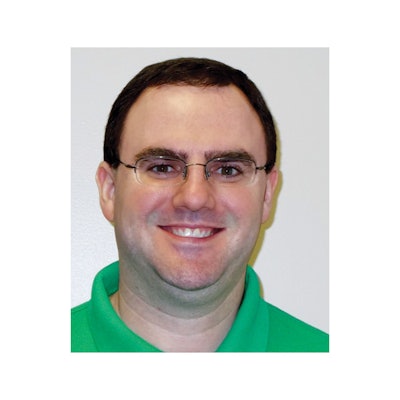 Packaging World:
Have there been any observable shifts in how controls and automation are viewed in packaging?
Brandon Dickerson:
What I see is more companies viewing packaging as a logical extension of process. It only makes sense. Ultimately, packaging is driven by customer orders. So packaging is what drives the scheduling for processing. Why wouldn't you want processing and packaging to come closer together? The increased interest in PackML is a reflection of that in some ways. It's almost a batch-style way of running packaging lines and packaging equipment in the way that it gives machines a platform that lets them communicate with each other more efficiently. And considering all the emphasis being placed on reducing floor space traditionally occupied by accumulation conveyors, that kind of machine-to-machine communication is critical.
What have you been doing in your own operations along these lines?
Since controls and automation are my areas of expertise, what excites me are opportunities to improve line efficiency. On Line 5, for example (see page 64), I've started implementing some programming that captures and categorizes different downtimes for each machine. With each machine I break it into four categories: normal operating conditions, downtime caused by a downstream outage, downtime caused by an upstream problem, or downtime caused by the machine itself.
How about the perception of packaging generally. Plenty of people out there are saying that if packaging professionals were given a place at the table, it would be a big step forward.
I do see a trend toward packaging being included as part of the critical manufacturing considerations when new designs are being considered. The earlier in the process that packaging gets involved, the quicker the turnaround will be, not just on the equipment itself but on things like change parts, too. We're able to more effectively accommodate multiple container designs and shapes when we're part of the process earlier on.
What do you make of this "manufacturing renaissance" we're hearing about, where manufacturing once sent to offshore locations is now returning to the U.S.?
Automation is the key to it. But as this manufacturing returns here, we'll have to make sure we have the workers it will require. The people we're looking for we call "electricians," but what we're really looking for are people with strong technical backgrounds in PLCs, MMI, and an understanding of servo motion and control.