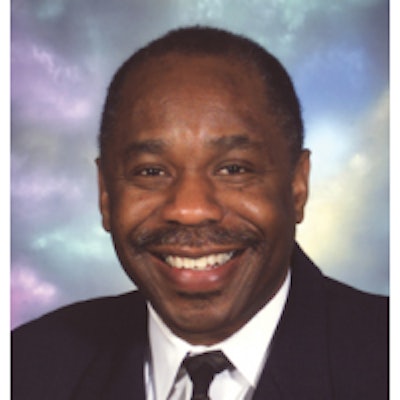 An innovation conference brings together internal personnel (although external personnel are sometimes invited) from various disciplines for the purpose of identifying opportunities for using innovation for competitive advantage. The duration is seldom, if ever, shorter than a day, but longer when corporate size and/or divisional makeup justify. Attendees include those of lofty titles and hefty salaries, although key subordinates typically round out the roster.
When it's a consumer packaged goods (CPG) company that's holding the conference, it would be unthinkable not to have packaging represented. Automatic invitation aside, attendees representing packaging should recognize that an innovation conference is a big stage and that packaging-as much, if not more than, other disciplines-has the opportunity to really shine. Why? Because packaging is so inherently interdisciplinary it affects stakeholders of all kinds, from R&D to sourcing to marketing to production to logistics. Moreover, being a strategic tool, packaging serves senior management.
Results from an innovation conference are expected to guide investments in technologies and to steer new product launches-among other initiatives that determine a company's future. With stakes that high, the packaging contingent should arrive well-prepared, and a necessary requirement is an understanding of some fundamental truths about innovation.
First, innovation is not an absolute but rather is fraught with subjectivity. That being the case, a company needs to have its own definition of innovation, narrower than the dictionary sense of a new invention, device, or method. Ideally, a company's definition of innovation should have been communicated throughout the ranks, prior to a conference; nonetheless, it should never be assumed that such communication has been made. It's advisable to put attendees on the same definitional page, at the start. That task should fall to the conference moderator. If not done, the conference might become rudderless, exploring questionable concepts that, if implemented, prove to be ineffective or even gimmicky.
But just as innovation shouldn't be defined too broadly, neither should it be defined too narrowly. Of course, a company should scan horizons within its own industry for opportunities to innovate; however, there's gold to be mined in disparate industries. How far afield a company can go is influenced by the time and resources that can be assigned to such efforts. Regarding packaging, it's quite the challenge, owing to packaging's breadth and diversity; nonetheless, a company's packaging discipline should have channels, including an information network through which it keeps abreast of opportunities for innovation. Incidentally, innovation conferences have been known to include presentations by various disciplines highlighting their individual positions, contributions, and potential vis-à-vis innovation. Surely, packaging should favor the conference with a presentation, and the aforementioned network would greatly aid in the preparation.
After the introductions, renewal of acquaintances, statements of purpose, presentations, and whatever else, an innovation conference eventually must get around to the generation of ideas and the evaluation of same. The generation half should be true to the adage, "The best way to have a good idea is to have many ideas." And the evaluation half is implied by that same adage, since the good ideas have to be culled from the rest.
Both the generation and evaluation of ideas should reflect the company's capabilities netting from its strengths and weaknesses; however, packaging-related ideas deserve additional criteria. The reason is simple and powerful: a company's most valuable asset is its brand(s) and packaging can be a potent brand-builder. It therefore stands to reason that the criteria for what constitutes a successful brand and the criteria for what constitutes brand-building packaging should share much in common.
Any study of successful brands would reveal that each is based on a simple concept, one that can be conveyed in a single sentence or a signature slogan. What a given brand stands for should be readily understood by the targeted consumer, even when the brand embodies sophisticated technologies. There're no better examples than certain consumer electronic products, wildly successful for being technologically innovative but nonetheless easy to use. Consistent with the criteria of simplicity for a brand is the criteria that the packaging be as innovative as needed, while not overly taxing the consumer's understanding. In recent years, much has been said and written about "smart" packaging, but it's possible for a company to be too smart for its own good.
Successful brands promote themselves as different from the competition (even in instances in which the difference is more perception than reality). It explains, in large part, why certain countermeasures-such as citing the results of blind taste tests-produce disappointing results when the combatants are national brands. Claiming parity is not as persuasive as claiming difference. The exception is sometimes the case when it's national brand vs. private brand; but even then, the latter relies on parity paired with a lower price. Consistent with the criteria that the brand be different is the criteria that the packaging, at least, communicate that difference, and, even more, be a source of differentiation.
Successful brands must be relevant to the consumer; for a brand can incorporate a simple concept and a difference, yet not be relevant. There's an overly-subscribed notion by brand-owners that consumers are irresistibly drawn to what's new; however, that's often not the case. New also represents the untried and unknown, which means there's risk involved. Consumers have to be enticed out of their reluctance, out of their inertia; otherwise, something viewed as an innovation by a brand-owner might be dismissed as a novelty by a consumer. Consistent with the criteria that the brand be relevant is the criteria that the packaging be relevant; for brand and packaging must convince the target consumers that the offering is tailor-made for them.
And speaking of relevance, the considerations herein set forth equally apply to those CPG companies that don't hold innovation conferences; for, to be out-innovated eventually is to be out-survived. Packaging professionals need to stay prepared and at the ready to contribute to innovation, at any time, in any setting. It's a big responsibility, one that packaging professionals constantly encounter opportunities to fulfill, just in the normal course of their duties; then, again, that's nothing new.
____________________________________________________________________________
Sterling Anthony is a consultant, specializing in the strategic use of marketing, logistics, and packaging. His contact information is: 100 Renaissance Center- P.O. Box 43176; Detroit, MI 48243; 313-531-1875 office; 313-531-1972 fax; sterlinganthony1@sbcglobal.net; www.pkgconsultant.com