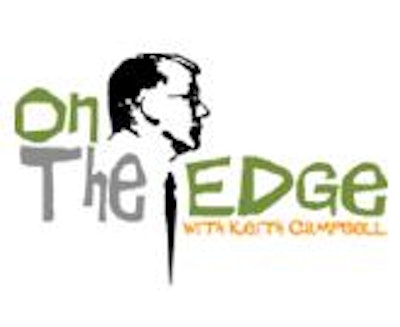 The cake was sold as a Bundt cake, a round cake with a scalloped edge that normally has about a 2 inch diameter hole in the center. That is exactly how this one appeared in the package. But, upon opening the cake and trying to cut a slice out of it, I found that my knife could not penetrate what I believed to be its inside edge. At first I thought that the cake was stale or over baked, but upon further investigation, I found that the center of the package was a clear plastic hub about 4 inches in diameter and that the bakery had actually frosted the cake and the package, applying a 1 inch wide ring of frosting around the outer edge of the plastic hub. This gave the appearance of a much larger cake than what was actually in the container- and the bakery purposefully wasted good frosting to create that appearance. Plastic and frosting is obviously less expensive than cake!

Now I am sure that the bakery will argue that the product is sold by weight. But in this case, that argument rings hollow to me. There was a specific package designed to enable this cake to be made smaller than expected and then food was wasted to cover up the deception. It wasn't like cereal that settles inside of a box. This product was in plain sight, but part of what was being seen was chocolate-frosted plastic.

There are lots of innocent ways for a business to get a bad reputation. Businesses should not be purposefully creating reasons for consumers to get angry. Maybe angry consumers will just not purchase this product a second time and the problem will go away through competitive pressure. But this kind of deception is what leads to regulation, that none of us need or want and that hurts both consumers and business. My expectation is that industry will police itself and not permit unscrupulous businesses to purposefully deceive consumers.