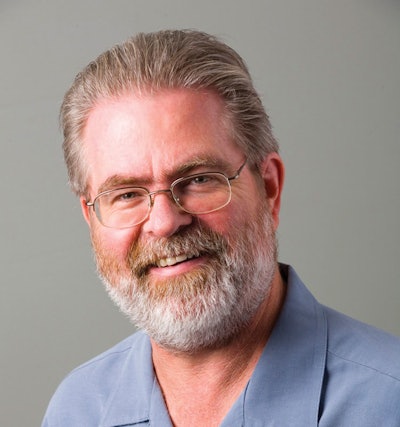 Few consumer packaged goods companies are better at promoting their brands than Wrigley or Heineken. Both highly visible and widely recognized, you would think that such companies might keep a tight grip on things like package design, as in "We're the geniuses who built these brands, ain't nobody gonna tell us what our packaging should look like."
But it would appear that a tight grip on package design is not their approach at all. In fact, both firms are knee deep in crowdsourcing, that trend du jour where just about anybody anywhere can become your package designer if they're properly incentivized.
For Wrigley it involved Orbit gum. First came a Spotlight Series Design Contest, in which college students participated by entering an original design for Orbit's Melon Remix gum. Eight package designs submitted by students were rolled out nationwide in 2012.
Next came a Spotlight Series Facebook application. Wrigley invited people to interact with the product's package design through a Facebook app. It extracts data automatically from a user's profile and then uses algorithmic technology to build a custom gum pack design that is an artistic representation of the data in that person's profile. The result: a unique gum package for every participant. Talk about mass customization.
Not every package design, it should be pointed out, went into commercial production. Facebook visitors were able to vote for their favorites, and 50 winners ultimately made it onto store shelves.
Heineken, meanwhile, through its crowdsourcing platform called IdeasBrewery.com, is inviting people to participate in a campaign aimed specifically at people between 60 and 70 years old. The goal: to reinvent the beer-drinking experience—including packaging—for this often overlooked demographic.
Stage one of the Heineken campaign, launched in early 2012, challenged the public to submit their observations on the lifestyles of those 60 and up. Now underway through June 27 is stage two, where Heineken invites people to submit ideas on how to create a better drinking experience for the 60- to 70-year-olds of today. Each submission must include not only the beer concept—ingredients, alcohol content, the way in which the beer will be served—but also the packaging.
A specially picked jury will judge the submissions, and six winners will be invited to a workshop in Amsterdam July 24-26 where the ideas will be further explored along with Heineken innovation experts. Then three of the six will split a $10,000 award.
"Here at Heineken," says Heineken innovation program manager Ellen Bark-Lindhout, "we understand that every relevant consumer group should be targeted specifically and that marketers can tend to 'lose interest' in the 60+ generation. This is why we have launched this challenge on IdeasBrewery.com, a global crowdsourcing platform that we have successfully used to generate high-quality and viable ideas from creatives, experts, and our consumers. We embrace innovative and fresh ideas, so this platform will help us find solutions that make the drinking experience better for a group who truly appreciate quality."
Heineken's 60+ campaign, by the way, was preceded by The Sustainable Packaging Challenge, another crowdsourcing campaign conducted April-June of last year on IdeasBrewery.com. Visit the site yourself to see some of the clever proposals that were offered. And while you're there, get in on the 60+ campaign. As a fully vested member of the 60+ demographic, I eagerly await your suggestions on packaging that will improve my beer drinking experience. Remember, the deadline for submission is June 27.
Companies in this article