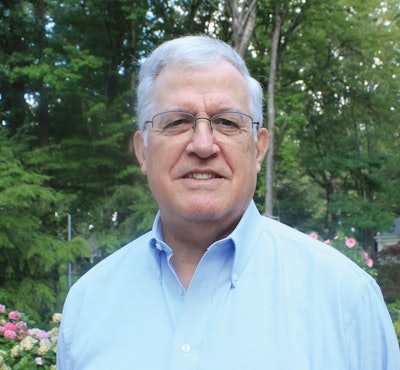 If you believe Erik Brynjolfsson, "Big Data" is going to "replace ideas, paradigms, organizations, and ways about thinking about the world."

Brynjolfsson is director of M.I.T.'s Center for Digital Business. His take on Big Data is recounted by technology writer Steve Lohr in his "Unboxed" column in the December 30th issue of The New York Times.

Big Data is all about "analyzing data sets so large and complex that they become difficult to process using on-hand database management tools or traditional data processing applications," according to the wonks who think about these things. Put another way, Big Data is a way of wrapping your head around an overwhelming amount of statistical information and drawing some useful insight from the process. Big Data may be a way to answer with a degree of precision some big questions about packaging. To date, we struggle to comprehend all that packaging is by following market developments and conducting traditional research, what Big Data's proponents must think of as "Little Data."

Big Data would have come in handy when we were asked recently if anyone had researched the number of primary packages produced in a year. Wondering why anyone would care—turns out our questioner is working on technology that conceivably could be applied to every package on Earth—we said no one had researched the question. We asked for a couple of days to ponder. Then, based on a decidedly Little Data extrapolation (a round of emails and phone calls to packaging data trackers), we offered the opinion that four quadrillion (4,000,000,000,000,000) primary packages, more or less, are made every year. Anyone who thinks our number is off is welcome to set us straight.

Four quadrillion ampoules, bags, bottles, boxes, cans, cartons, pouches and the panoply of other product-containing packages certainly must enter the realm (or at least be standing in the door) of Big Data. The question about the number of packages produced got us thinking about some other packaging use and consumption questions we've considered before, and both how and who might provide more accurate answers than the Little Data responses we've been dealing with. For instance:

• How big is packaging? We think the $500 billion value of global packaging that the World Packaging Organisation (WPO) (www.worldpackaging.org) and others cite significantly understates the fact. Why? Because the tabulations invariably leave out one or the other important element of packaging such as new machinery sales or the value of installed equipment, which runs an average of 12 years before being replaced. Also not typically counted: packaging services such as graphic and machine design, system integration, contract manufacturing, education, and research. For that matter, most measurements of packaging fail to count the value of packager-initiated development, design, installation, maintenance, or the upgrading and streamlining of packaging formats and operational systems that are constant focuses of food, healthcare, industrial, and consumer goods packaging operations.

Thirteen years ago, 20 members of PMMI's Packaging Management Council, an organization of senior packaging managers, did calculate the value of their own and their peers' packaging departments and determined that what is generally referred to as the "packaging industry" should more accurately be considered the "packaging economy," since they unanimously considered themselves part of various packaged goods industries, not any "packaging industry." Furthermore, they estimated the 2000 global packaging economy's value at $3 trillion and growing—a far cry from the $350 billion or so that was being bandied about in those days.

• How effective is anti-counterfeiting packaging? Although many anti-counterfeiting packaging technologies have been introduced in the last 10 years, drug counterfeiting incidents have risen sharply in the period. Data is needed to track counterfeiting incidents before and after adopting anti-counterfeiting packaging before any assessment of the effectiveness of anti-counterfeiting packaging in general, or specific technologies in particular, can be made. Seems like a Big Data inquiry well worth taking.

• What share of the retail packaging mix do various packaging materials, formats and processes enjoy? A number of years ago some American market analysts thought that data derived from UPC package codes might provide an accurate picture of the packaging mix, one that could be updated quarterly. The project never got off the ground, even though various packaging organizations considered the packaging mix data something their members might profitably use.
These are just three investigations that might yield a better understanding of the packaging economy if Big Data were brought to bear. And who should conduct such inquiries? Why not the International Association of Packaging Research Institutes (IAPRI) (www.iapriweb.org). Consider this excerpt from their website:

"The packaging domain cannot advance without substantial strategic research being undertaken. As in every other discipline, novel approaches are essential to achieve effective future packaging solutions. However, the extensive complexity of the field due to its multi-disciplinarity and material variety, its range of stakeholders, and its broad mix of functions, makes strategic research indispensable for the packaging domain."

Where do you think Big Data should be applied?