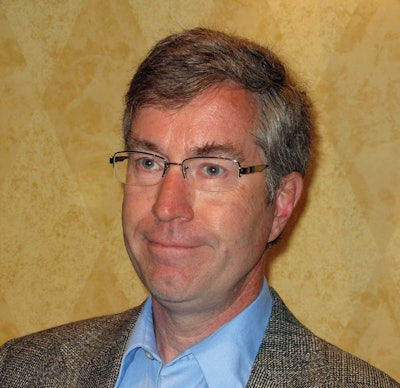 Packaging World:
We often hear that there are many experienced packaging professionals retiring or nearing retirement age. Is it hard to find newer people with the skills and competency to be productive packaging pros within your facilities?
Mark Yunker:
Many people fail to learn from history. The current situation, with the retirement of the "Baby Boomer" generation, is little different than the same type of situation created in the past through layoffs and early retirement programs. The challenge for our industry is to find and hire people with good basic skills—problem solving, logic, negotiation, and communication—and a passion for learning. And then we must provide a nurturing environment in which they can grow.
Does ConAgra have specific training and education programs?
We have a great onboarding program, called "100% in 100 days," which provides a framework for new employees to become fully engaged in their jobs and in ConAgra Foods. This has been well received by our new hires. Within the Packaging Group, we make sure that new hires get involved with projects immediately, so they can become productive and have a sense of accomplishment as quickly as possible. The onboarding program provides the touch points for managers, and for our technical leaders, to provide opportunities for guidance. More important, it provides opportunities for the newer engineers to develop mentors within a department.
What advances would you like to see in packaging materials?
There is a tremendous opportunity in developing cost-advantaged alternatives to the retorted metal can. ConAgra Foods processes more than 5 billion cans of food a year. We see the metal can at the same tipping point as the glass-to-plastic conversion was in the '90s in the food industry. Plastic bottles were around far before the '90s, but nobody had developed the equipment to produce the plastic bottle at a lower cost than glass. There were limited applications where CPGs were willing to fund the conversion, but it was based on product safety, not consumer preference. Companies didn't really convert until the cost structure changed. Once it became a cost savings and the consumer benefit was an extra incentive, the plastic industry grew tremendously.
We see this as another opportunity, but there is nobody really out there that's developed the equipment that can form pouches and retort them at a lower cost than metal cans, or can produce a plastic package at a lower cost than a metal can.
What innovations would you like to see in packaging machinery?
The one advance we'd really like to see is in what we call equipment modularity. ConAgra Foods buys a lot of machinery, and it's purpose-built to do a single thing. You buy a cartoner, and it's going to make a carton. But let's say in a year, our marketing group wants to have something new to show our customers—the machine can't be converted to do something else. The labeling equipment people are starting to do this; the Krones Modul labeler is an excellent example. We can buy the machine frame that establishes the run speed on the machine. Then we plug in a module where we can run it on a particular label style, say a cut-and-stack paper label. If in a year, our marketing group wants to change that package and run a wraparound roll-fed plastic label, we buy a new module and convert the machine. We can do that at one-sixth the cost of buying and installing an entire new machine.
Companies in this article