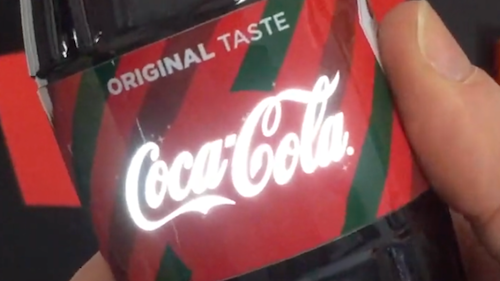 In January 2019, Pat Reynolds reported on a recent campaign by Coca-Cola Central and Eastern Europe, though limited in scope, bears watching because it involves an intriguing use of printed electronics.
The technology behind the campaign comes from Berlin-based Inuru, a specialist in Organic Light Emitting Diodes (OLED).On labels from Inuru applied by Inuru to a limited edition of 700 glass bottles, the iconic Coca-Cola logo lit up when touched. The 330-mL bottles were sent to Coca-Cola employees and "influencers" as part of Coke's #BeSanta campaign.
"When I saw samples of this technology...
Companies in this article