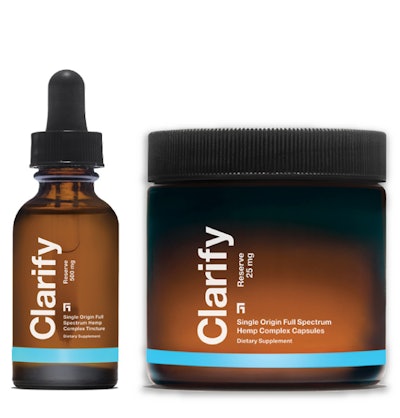 Medical marijuana was one of the "hot topics" at the recent PACK EXPO Las Vegas/Healthcare Packaging EXPO. One example: A video interview in which Presto Products Co.'s Todd Meussling discussed packaging hurdles, package types and challenges.
Packaging opportunities are especially promising given the multiple reports forecasting strong growth in the cannabis market. Grand View Research projects the global medical cannabis market to reach a value of US$55.8 billionby 2025. Therapeutic applications for cannabis cited in the report include chemotherapy, pain management, HIV/AIDS, glaucoma, cancer and multiple sclerosis.
"The cannabis industry will never be smaller than today," notes Arcview Market Research's website. The firm predicts the legal cannabis market "is expected to grow from the$6.7 billionmarket value of 2016 and at a robust 27% CAGR to $22.6 billion in 2021. That 20+% annual growth rate is likely to continue for many years past 2021 as more states and countries legalize cannabis."
The medical cannabis business is also blooming in Canada, where it's projected to exceed $8 billion within seven years, according to a recent Marijuana Business Daily story. The article cites, "a recent analysis by Eight Capital, a Toronto-based investment bank, [that] targets the potential Canadian international medical cannabis market at a staggering $142 billion over the next 15 years."
The story points out that Canadian medical marijuana companies are eyeing European countries such as Germany, as well as Australia and Mexico as promising sales markets. The article quotes Cam Battley, a member of the board of Cannabis Canada saying, "There are no significant American competitors right now on the international stage, so the best opportunities are open to well-capitalized Canadian producers."
Package developments
Medical marijuana typically is packaged in airtight packs in which the dried plant or bud (flower) is smoked or inhaled, or in the form of a THC edible, or in pre-packaged canisters of oil that require vaporization, or in pill form.
One example of a recent medical marijuana packaged product comes from CannaStrips, a company developing medical cannabis products in the form of a sub-lingual strip that quickly dissolves under the tongue. Marketed as a way to deliver cannabis without the negative effects of smoking, the products are sold in a strip-per-pack format aimed at offering convenient carry and consumption, and are offered in Black Mamba, CBD (cannabidiol) and Sleep varieties.
Another recent product introduction is from Boulder, CO-based Functional Remedies, a manufacturer of premium hemp extracts. Its Clarify hemp extract CBD products include a Reserve line, featuring proprietary lipid extraction that utilizes the entire plant. Functional Remedies' products are formulated to maximize the benefits of the hemp plant via liquid tinctures, capsules and salves for various health applications.
The company offers products in Lucky's Market. According to a press release announcing the product, "The CBD market has nearly tripled since the Farm Bill of 2014 legalized hemp farming in the U.S., and is expected to reach almost $1.2 billion in sales by 2020."
Functional Remedies' CEO Joseph Logan notes, "We felt it important to establish both our product and the entire category as an exemplar of quality and precision in the nutritional supplement market. Our new packaging conveys the elegant simplicity our discerning customers value and demand."
From the supplier side, Kush Bottles Inc. recently launched an FDA-compliantKush Canister™ to safely and securely store cannabis products for resale purposes. The food-grade, BPA-free canister can fit over a single oz of cannabis flower and has a certified child-resistant push-top to comply with regulations in the states requiring child-resistant packaging.
(Click the headlines in this web link for more medical marijuana packaging news.)
Augmented Reality
Although not packaging-specific, a licensing agreement between Future Farm Technologies Inc. and AR E1, LLC (ARE1) shows they are working together to merge augmented reality (AR) and ad-tech with the cannabis industry through a platform called CannaCube Live™.
"With this AR platform, we have a first mover advantage in the cannabis market," says William Gildea, CEO of Future Farm. "The AR market is estimated to grow [in] to a $120 billion industry by 2020." (Watch a YouTube video of the AR technology, followed by another video of Future Farm Technologies' California Extraction Facility.)
According to a late-September 2017 press release, "The AR market is set to explode from a $10 billion market today to $120 billion over the next two years as Apple, Google, Microsoft, and Intel are now launching software and hardware to support this dynamic and fast-growing industry. Future Farm is aiming to carve out its niche in the cannabis market with augmented reality enhanced packaging for branding as well as an ad-tech driven platform where dispensaries, cultivators, processors and others will use its AR platform to create a richer customer experience in stores, on the farm and at home."
Companies in this article