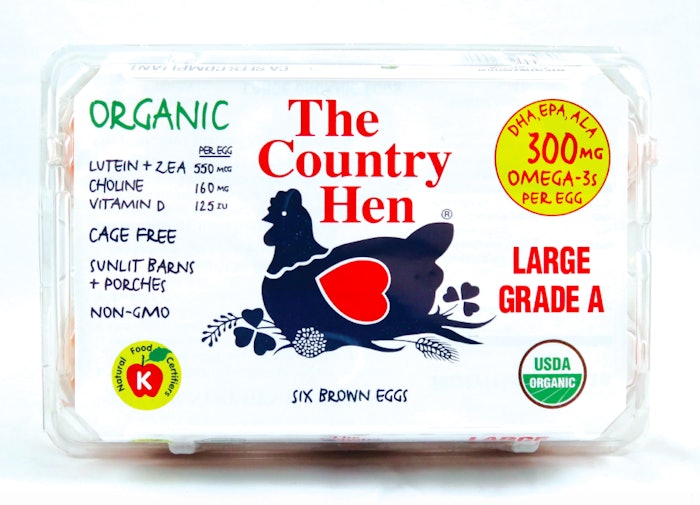 The Country Hen, a producer of organic, Omega-3 eggs, will be transferring all product packaging from pulp to plastic. Notes the company, since egg shells are permeable, plastic packaging provides a better seal, protecting the freshness and quality of each egg. The updated packaging will ensure the high-quality eggs are delivered fresh to each retailer and household. Additionally, the see-through plastic packaging will allow for a clearer view of the product without having to open the container. The container is also more visually appealing, with a cleaner package label and logo for retailers, according to the company.
"Our desire to provide the highest-quality eggs for consumers continues to inspire us to do everything possible to ensure freshness. This is evident in not only the quality control measures we take with our eggs, but also the container they are delivered in," says Brandy Gamoning, Marketing Manager for The Country Hen. "The upgrade to 100-percent recycled, recyclable plastic packaging is also part of many recent sustainability efforts we have completed across our farm."
Producing high-quality organic, Omega-3 eggs and promoting the well-being of hens are top priorities at The Country Hen. The farm lives up to high humane standards, including offering sunlit, cage-free barns and outdoor porch access, as well as organic, non-GMO feed milled at the farm.