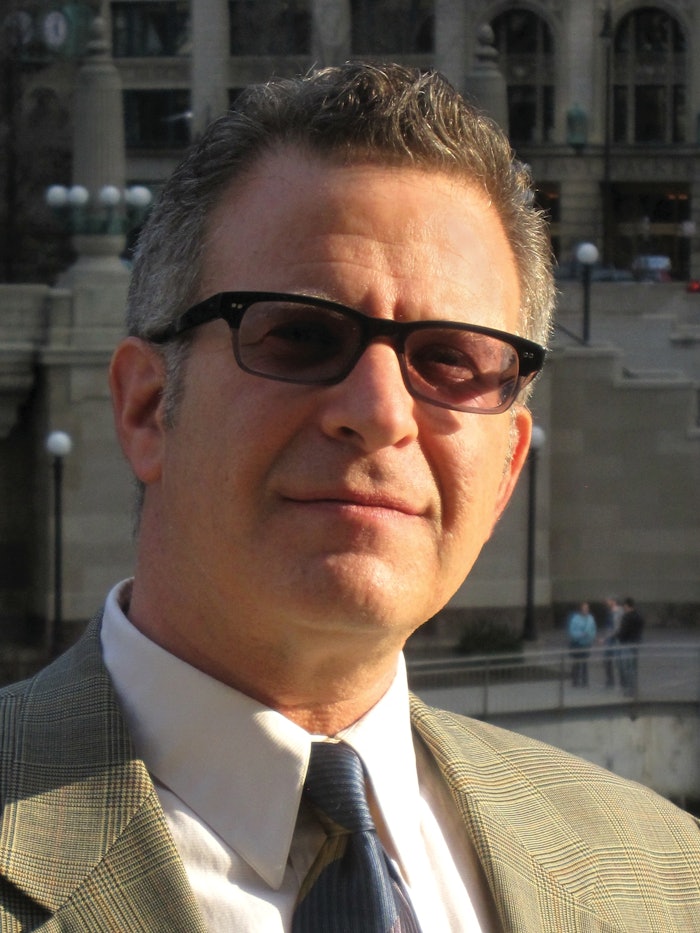 As this updated and expanded edition of the Packaging World Food Safety Playbook goes to (electronic) press, the U.S. Food and Drug Administration (FDA) has finalized rules on pieces of the Food Safety Modernization Act (FSMA). These include facility registration; hazard analysis and risk-based preventive controls; accreditation of third-party auditors and labeling. Additional, proposed rules are subject to rolling deadlines stretching out through May of 2016.
"All told, an estimated 57% of the law's provisions are in effect, depending on where your company lands, risk-wise, in the farm-to-fork food chain," says William Kanitz, president of
ScoringAg
, whose global database tracks agricultural and food safety compliance.
Rather than implementation dates, however, the goal of the Food Safety Playbook is to foster industry compliance with all likely scenarios. Toward that end, we're pleased to report that our panel of food safety experts has returned to offer up-dated insights for this new e-book edition. These include David Acheson, former FDA "food czar"whose work has served as the basis for significant portions of what has become the FSMA; Wynn Wiksell of General Mills and ex-chair of Food Safety Alliance for Packaging (FSAP); Jeff Barach, PhD, FSMA expert, leading advisor to industry organizations and developer of FSMA training materials; and attorneys Elizabeth Fawell and Eric Greenberg, who return with updated articles on working with packaging suppliers and complying with FDA laws. Additionally, industry veteran and consultant Gary Kestenbaum joins our virtual panel with critical news of a chronic documentation shortcoming that you'll want to address "ASAP."
Significant updates to this playbook include all-new articles, from articles written with industry input from food company and supplier experts, to the results of our survey of food companies on their FSMA compliance, and a new section of articles on I.T. and automation strategies to help you in your compliance efforts, from sensor to supply chain.
What impact does the law have on you?
If your company is like most, you're already compliant with much of the law, even in its present work-in-progress form. Because even with its broad, new oversight powers, FDA has been crafting the law with industry input, and based on standards and practices already in place.
The most obvious example is Hazard Analysis Critical Control Points (HACCP), a cornerstone methodol-ogy of today's food safety standards introduced in the 1960s when Pillsbury used first used it to supply meals for the first manned U.S. space flights. Standards built upon HACCP matured further in 2008, when mega-retailer Walmart announced it would require suppliers to be certified by a safety program accepted by the Global Food Safety Initiative (GFSI). As other large retailers followed suit with similar requirements, such food safety standards, while technically voluntary, became requirements for all food and beverage manufactures and marketers seeking entry into the mainstream.
Now, practices set down by such standards don't just seem to carry the full force of law; they're becoming law. This will most affect less sophisticated companies operating without sophisticated food safety management programs, or serving customers who themselves lack such standards.
It's important to note that FSMA's goal is to create a level playing field for all companies, weed out potential "bad-apple"operators — and not to overburden smaller operators. As one company told us: "We are a small manufacturing facility, so implementing the new rules will not be more a time consuming effort than an actual procedural process...we've been doing 99% of these "new rules" forever."
While FSMA may be a catalyst for significant reassessment and shoring-up of your existing systems, it's likely that your company is like most, and your compliance effort will go smoothly.
This document can help in that effort. The insights in these pages are design to be read on- screen or printed out and — above all — shared with others on your cross-functional food safety team. Additionally, at the bottom of every page you'll find buttons to forward and/or add a commentto ease that sharing.
Simply put, we hope that your reading, referencing and sharing insights from this e-book will contribute to your food safety and compliance success.