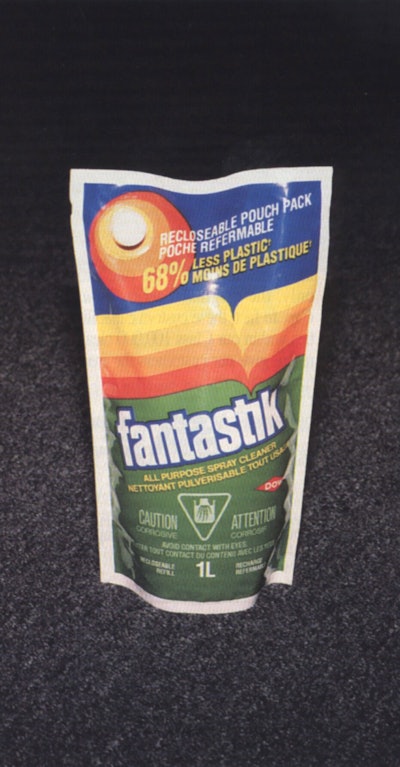 The idea is to pick editorial coverage from these past issues that our editors think is memorable for one reason or another.
We begin, predictably enough, with the issue that got it all started: January of 1994. If any story from that issue stands out, it's the one that described a package from DowBrands Canada. That firm's 1-L Fantastik refill pouch sported a custom-designed threaded cap; because the package weighed 68% less than the bottle it replaced and incorporated post-consumer recycled content, it helped DowBrands comply with Canada's sustainability-driven Packaging Protocol.
Three observations are worth making. First, when this story came out, stand-up pouches, while common enough elsewhere in the world, were rare in North America. Today, Freedonia forecasts a 7.2% annual expansion in the U.S. to $2 billion by 2016. Second, look at page 86 to see the latest advancement in pouch-making: sonic sealing. And finally, while terms like "environmentally friendly" and "post-consumer recycled content" are found in the 1994 story, nowhere is there any form of the word "sustainable." How times change.
Be sure to connect with us on Twitter (@packaging
world) or on facebook using the hashtag #pwinnovation to share your innovations you think are worth re-visiting.