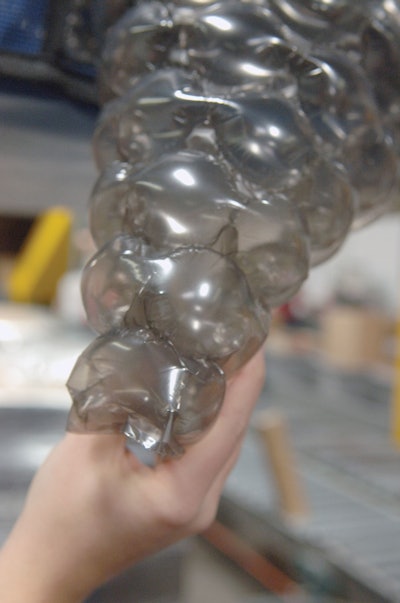 Northern Brewer, St. Paul, MN, produces brewing kits (including equipment, ingredients, and recipes) for beer, wine, mead, and sake. All of the recipes are created and tested in-house by the Northern Brewer team. In addition to its St. Paul headquarters, the company also operates a retail store in West Allis, WI. But today most of its business is conducted on-line (www.northernbrewer.com).

Northern Brewer wanted streamlined shipper packaging, not only to optimize production efficiencies and product protection, but also to make the packaging more attractive and convenient for its customers. The company had tried a variety of packing materials to provide void-fill and cushioning. But the result was shipper pack inconsistencies and inefficiencies because every individual packer (aka fulfillment associate) could pick and choose his/her own type and amount of cushioning per shipper pack. In addition, these operations were not particularly ergonomically friendly and also were taking up a considerable amount of plant-operations floor space and packaging materials storage space.

Subsequently, Northern Brewer partnered with Sealed Air to find an alternative to the company's void fill and protective packaging systems. In 2009, Northern Brewer agreed to be a beta test site for Sealed Air's NewAir I.B.® Express System.

Northern Brewer chief operations officer Jake Keeler recalls, "We were in the midst of remodeling, so the beta testing came at the perfect time. And this Sealed Air system looked promising as a potential means to meet our objectives."

The company wanted to streamline its shipper pack operations while achieving closer quality control and enhanced product protection. To elaborate, Keeler notes, "Since the majority of our business is conducted on-line, customers have their first impression of our company when they receive the first shipment from us. Our packaging not only has to protect the fragile equipment and materials, but it has to look clean and portray the company well to ensure we keep those customers.

"While we were beta testing, it quickly became obvious that this system was the solution for us," reports Keeler. Nothern Brewer fulfillment operations manager Josh Voeltz agrees, saying, "I placed 15 sheets of a competitor's bubble cushioning and 15 sheets of Sealed Air's NewAir I.B. bubble cushioning on a table and put a 20-pound jug on it. The competitor's product was flat as a pancake, while Sealed Air's material retained at least 70 percent of its air."

Bubbles from above
The NewAir I.B. Express system quickly creates "Barrier Bubble" cushioning on-site and on-demand at Northern Brewer's shipper pack work stations. The system saves plant floor space and storage space and reduces material handling requirements for the cushion materials. Sealed Air's Jet Stream™ overhead delivery system distributes the bubble-pack sheets from bins above each packing station.

Keeler says, "The Jet Stream overhead delivery system freed up valuable floor space to use as product storage instead of housing packaging materials and supplies. Both the Jet Stream and the NewAir I.B. Express systems have combined to provide a more ergonomic design for our fulfillment associates."

Each pack station is laid out in the same manner to maximize workflow and reduce errors. Because every station is the same, pack personnel can easily switch stations, preventing downtime. Packing instructions are given to every fulfillment associate to ensure items are packaged in the correct carton/case size with the necessary amount of bubble cushioning. The number of case sizes has been reduced from 45 to 15, making case selection much simpler for the packers. When an order is received and picked, it is conveyed to the packing stations where fulfillment associates select the appropriate case sizes, manually set them up, bottom-tape them, and deposit a layer of bubble-cushioning from the overhead bin into each case. The ordered items then are manually placed in the cases, and additional bubble sheet is placed on the sides and tops of the items for complete product protection. The packing operators then tape the cases closed and place a barcode sticker on the top of each case. Finally, a shipping label is affixed to each case, and the cases are routed to the shipper truck loading zone.

The corrugated cases are primarily supplied by vendor/distributor Xpedx, and are manufactured by Menasha Corp., or sourced from Uline (www.uline.com). Voeltz notes, "Partnering with Xpedx has provided us with a comprehensive, 'one-stop-shop' solution for our packaging supply chain. Xpedx also goes beyond the call of duty by helping us with custom packaging and equipment solutions and procurement sample sourcing, while maintaining competitive pricing."

Northern Brewer uses #371 industrial tape from 3M to tape the cases. The company uses label printing and coding systems from Zebra Technologies. In addition, preprinted colored labels are supplied by Austin Tape & Label, Inc.

Happy home brewers
As a consequence of the new "BrewSaver" shipper pack approach, Northern Brewer has earned accolades from customers. Customer satisfaction and repeat purchases have increased since the change in shipper packaging. And the streamlined pack procedures have improved the company's overall output capacities.

Says Keeler, "Our partnership with Sealed Air and Xpedx was crucial during our expansion, and we couldn't be happier with the increased efficiency of our packaging. In the past, replacing broken orders cost us in many ways. But now we can take great pride and confidence in knowing that our packages will arrive unscathed and intact, and we believe this gives us a competitive edge. We receive positive feedback on our shipper packaging all the time."

Additionally, the NewAir I.B. Express system aligns well with Northern Brewer's sustainability efforts. The inflatable cushioning consists of a minimum of 10% recycled post-industrial content and is highly reusable due to its strength and ability to retain air pressure over time. Northern Brewer also has started recycling the NewAir I.B. material along with some of its other mixed plastics.
Companies in this article