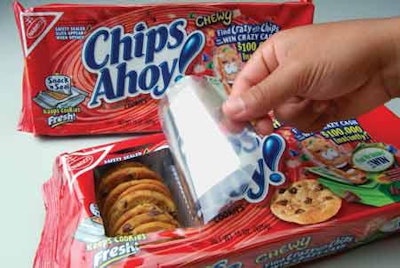 Recent research points to startling statistics. We all know that populations are aging in much of the world. But do we know how significant the size of the senior demographic is and how much discretionary spending they account for? Do marketers suspect how badly they're missing the mark with mature consumers? Apparently not.
The first of its kind, a study from A.T. Kearney titled "Global Maturing Consumer" surveyed more than 3,000 people aged 60 and older in 23 countries—including the U.S., Europe, Asia, and Russia. The study uncovered nuggets of great information for marketers of consumer products and for retailers to digest and act on. Here's why: Birthrates are falling, making a hefty percentage of populations older. People are living longer globally, besides.
In the U.S. alone, people aged 50 and older own 80% of the financial assets in the country. They also account for half of all discretionary spending. The data is similar for developed countries around the world. Yet, consumer product marketers direct their advertising to younger demographics, making seniors feel as though they aren't being addressed, but largely ignored.
That's not all. Most packaging, as it exists now, presents problems for seniors. More than 50% of consumers between the ages of 60 and 70, nearly 60% of those between 70 and 80 years old, and a whopping 66% of those over 80 report difficulties with current packaging. A great deal of packaging is hard to read for older people, even with the aid of glasses. This signals a problem that really should be addressed by consumer product companies.
When package fronts, labels, and product directions are difficult to read, seniors understandably get frustrated. When they do make a purchase and interact with packaging, many find it difficult to open, presenting another significant problem. But, as Lee Iacocca said, "We are continually faced by great opportunities brilliantly disguised as insoluble problems."
Many options for change
Based on the research, a few basic modifications to packaging can make a profound difference. Simple changes to most packaging can accommodate important senior groups without alienating younger consumers. Bolder brand identities, graphics that tell the product story, and less brand communication that's more targeted would help seniors to read packaging more easily. As far as package interface is concerned, testing might be done using seniors to pinpoint problems with opening, using, and storing the product so that changes can be made to closures and design systems. Directions might be printed in larger type on side panels, foldouts, or tags affixed to the necks of bottles and jars.
Heritage brands that have a heavy senior audience are obvious choices for these kinds of changes. But in reality, all brands should review their packaging protocols, even if some of them are oriented toward younger demographic groups. After all, mature adults purchase much of these products for their kids and grandkids, too.
This represents an opportunity for all consumer brands, since research shows that older demographic groups focus on quality more than price. While seniors purchase fewer items, they often spend more on a per-SKU basis. They also tend to be loyal to the brands they choose, concentrating their purchases on food and beverage, health-related products for their own needs, and toys for their grandchildren.
Creating a positive retail environment
The way in which half of a brand audience is impacted by advertising and packaging matters. And so does the retail environment. Many older consumers use the Internet to research product information, and they shop online, as well as at stores. Retail stores that are too large are turnoffs, and as seniors age, they prefer to shop as locally as possible. Few outlets offer seating areas, which many aging consumers would appreciate. Reaching for products placed on shelves that are too high or too low are problematic. Lack of qualified staff to answer questions or assist is a negative for seniors. These are just a few of their concerns.
But what does the retail experience have to do with packaging? Well, if packaging itself presents challenges for seniors, as well as retail shopping environments, the entire picture is one that discourages consumption because it does not create positive experiences. It also impacts brand loyalty among groups of consumers who tend to be the most loyal if given a little bit of attention and consideration. So how can retailers, like consumer packaged goods manufacturers, work to improve the situation?
Simple changes to retail environments can have a positive impact. Small seating areas and maybe an in-store shopper or two who can float around and assist seniors who have challenges reaching high shelves or stooping to reach low ones, would be welcome amenities. Obviously, in-store shoppers would have to be knowledgeable staff who can answer questions. Products that older customers purchase would be best merchandised on middle shelves where practicable. Helping carry groceries out to customers' cars is a big plus, and many retailers offer this service already.
Retailers will say they can't afford such amenities. Many consumer product companies may object to rethinking their packaging on the same grounds, citing costs. Really? Can retailers and manufacturers afford not to make needed adjustments to deliver for the largest segment of their total audience?
Ted Mininni is president of Design Force, Inc., a package and licensing program design consultancy to the consumer product and entertainment industries. He can be reached at 856/810-2277.
Companies in this article