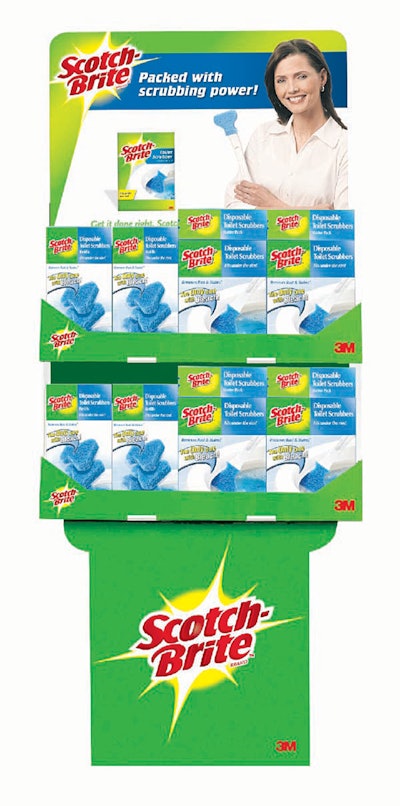 The Integer Group is a global promotional, retail, and shopper marketing agency based in Lakewood, CO, whose main goal is to "turn shoppers into buyers." That's according to Craig Elston, senior vice president of Insight and Strategy for Integer, who adds that some of the largest consumer packaged goods companies, including MillerCoors, Kellogg's, Procter & Gamble, and Johnson & Johnson, are among the agency's many clients.


Much of Integer's work takes place in the retail context—providing clients with signage such as shelf talkers or shelf strips, as well as with primary, secondary, or promotional packaging design—as part of an overall marketing strategy.

During the last couple of years, Integer has employed a new Web-based software tool to help its inside strategy team rapidly and cost-effectively evaluate the visual impact of its retail designs during the creative process. 3M's Visual Attention Service (VAS) is a scanning tool that uses software algorithms to analyze a design and predict which areas will attract a consumer's attention in the first three to five seconds.

Says Elston, "We started using VAS because we were terribly curious, and because we like new, innovative things. We also liked the way 3M had put this together—a rapid research tool that is easy to access and is built on actual eye-tracking studies. We basically started playing with it and found it to be a really interesting way to map the work that we were producing, whether it was packaging or signage or other marketing pieces, to relatively quickly assess and diagnose the visual stopping power of what we were creating."

Tool based on years of vision science
VAS is based on an existing technology platform developed over the years by scientists at 3M to understand how the human visual system works and how that knowledge can be applied to 3M products. Using this science, the Commercial Graphics Division created software algorithms for VAS that predict how the human visual system will respond to different scenes.


"We have developed an understanding of how the vision system works and have identified some visual cues that are very important for determining what we are going to pay attention to," explains Bill Smyth, business manager for the 3M Digital Out of Home Department, 3M Commercial Graphics Division. "When we first view a scene, it turns out our eyes generate more data than our brains have the ability to process. So when we first view a scene, we do a quick scan and then we decide what to pay attention to. That decision-making process is driven by things like faces, which turn out to be very important, colors and certain color differences, higher contrast, and also certain shapes and the sizes of those shapes."

Smyth adds that those first impressions are the same for each consumer, regardless of gender, age, or culture. "In those first few critical seconds, when we view a scene, it is more of an instinctive response," he says.


At Integer, VAS is used during any number of steps in the creative process. "We may use it upfront as part of a conversation with a client about a competitor's activity, we might use it within the creative design process, or we might use it as a diagnostic tool at the end to provide evidence to our client as to why one design is more effective than another," says Elston.

He adds that while some of Integer's larger clients have their own preferred methodologies for eye tracking, VAS gives Integer a quick and cost-effective way to have some input and become a part of that conversation with the client.

Twenty-second analysis
VAS can be accessed in several ways, including a Web-based browser, a plug-in for PhotoShop, or an iPhone app. To analyze a design, users upload an image to the software, and within 20 seconds, VAS returns results in three formats: a heat map, a region map, and an area of interest map.

The heat map gives the user an overall view of what's going on in the design and in the visual hierarchy. The region map is a high-level summary of the heat map that provides information on which elements will attract immediate attention and why. It also offers suggestions on ways to enhance elements of a design to make them more noticeable.


The area of interest report is generated when the user selects specific elements of the design by drawing a box around them, and requests a score. The score indicates the probability or the likelihood that someone will pay attention to whatever is in the box when they first view the scene.

According to Integer's Elston, the reports generated by VAS have been instrumental in some cases in helping it manipulate designs to optimize impact. Such changes include selecting a different color palette, altering the positioning of text versus other elements, and changing a font, to name a few. "It has been a great tool for us in terms of developing work that is more noticeable," he says. "We are having more productive and evidence-based conversions with clients because it has brought an element of objectivity.

"We've had great success with VAS. As a diagnostic tool, it helps us from a research point of view. The fact that it is based on empirical evidence and proper studies just adds to its credibility. It was a good find."

Companies in this article