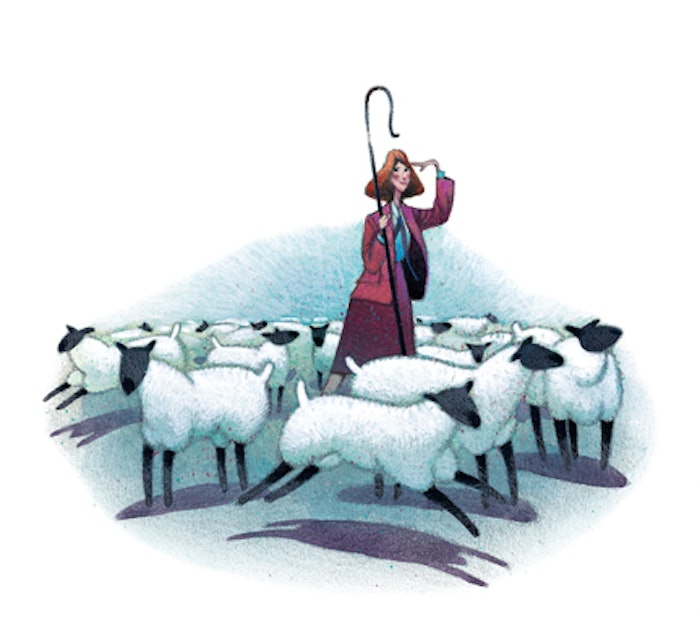 Engineers working for manufacturers in the consumer packaged goods or food and beverage industries have had several problems for years while looking for new technologies to help them out. First is integrating all the machines in their processing and packaging lines so that product flows in a continuous, efficient manner. The ideal line would see each of its machines, processing and packaging, with similar human-machine interface screens and operating procedures.
Information flow with standard networks linking the production line with manufacturing operations management, enterprise resource management, and supply chain management then becomes nirvana. As Chris Farver, global director of controls and information for Heat and Control Inc., puts it, "Customers need to get the supply chain signal closely connected to manufacturing. It gives them fluidity of production, cost savings, and efficiency. They can accomplish product change outs on the fly rather than taking the line down for extended periods of time."
All that comes later, though. First manufacturers need to overcome the historical wall between the departments and their original equipment manufacturers (OEMs)—between processing and packaging. Manufacturers don't install machines in isolation. They must work together in harmony in order to obtain maximum economic benefit from the line. Too often engineers who specify, buy, design, and build processing machines are different from the engineers who specify, buy, design and build packaging machines. Often the machines for a new line are procured from a number of different companies.
One problem facing engineers and operations personnel at the manufacturer lies in differences of control and information implementation of equipment from different OEMs. The way the machines operate, the terminology used, start up / shutdown procedures all may be different requiring specific operator training for each machine. Then integrating the machines in order to obtain a constant flow of good product can be a major headache.
For example, engineers at Oystar Jones, a manufacturer of continuous-motion cartoners, multi-packing machinery, and horizontal form/fill/seal machines located in the Cincinnati suburb of Covington, KY, explain how their machines fit in a line and some of the integration issues.
Sequence to line
Product Manager Rick McKenzie describes how his company's machines fit into the system. "We start with folded cartons loaded in a magazine. We'll take products from upstream processes, sequence either mass flow or on pitch with the machine line, then group, collate, put into article bucket, and load in cartons. Depending on the project, our scope of responsibility may expand to help source conveyors, case packers, and the like." Control architecture and technology lay the foundation for integration of a manufacturing line. Control systems from machine to machine must be able to be connected in a common communication bus. The architecture must include motion control, drives, and menu-driven human-machine interface to expedite integration and flexibility for product changeover. Networking has become a critical piece of the infrastructure.
McKenzie notes, "We use a variety of sizes of programmable logic controllers (PLCs) mostly from Rockwell Automation coupled with its motion control drives with fiber optic SERCOS motion networking. EtherNet/IP is used for networking."
Jason Barter, an electrical engineer at the company, adds, "We tailor networking to the customer, but we use mostly Ethernet for data collection occasionally supplemented with Modbus TCP. Sometimes customers are looking for specific bits of information such as speed or cartons produced. We provide a tag or database format for them. Sometimes customers have specific requirements for a datatable for us to dump status information into."
Building on the foundation, Jones also has a group that helps with integration projects. Manager Tim Lewis says, "On a project where we specify and purchase the equipment, we understand the controls and data collection and specify these to the others. We'll specify messages that need to be common across all the machines in the line for the PLCs. Then if the customer has specific requirements for information such as downtime, production, or other reports, we incorporate that into the specification for data collection and messaging."
Putting it together
Heat and Control Inc. is a company that manufactures industrial food processing, product handling, and packaging systems, explains Don Giles, Director of Sales. "We're a 60-year-old company that provides systems for snack foods, meat, fish and poultry, and many other food products. Sometimes our product handling and packaging equipment may take us outside the food industry. We sell single pieces of equipment or the entire line, from raw product handling through coating, cooking, seasoning, inspection, and packaging. We work with customer specifications to understand how they want to put the control system together."
Farver identifies some of the constraints he works with in control architecture and vendor selection. "A fryer can work for a long time, maybe more than 25 years. The product handling and packaging equipment may be upgraded quite a bit. We need controls that will work with older technologies. Then most of our customers have a desire for more information from the control system, but many are only just now waking up to the power that information gives them."
Heat and Control's Arlington Controls division in Arlington, WA, designs and builds control systems for the company's food processing machinery. Executive Vice President Kevin Orr says, "We keep controls as common as possible on all the lines to enhance maintainability and operation. Rockwell Automation is our primary supplier, but we have worked with Siemens, Mitsubishi, and Modicon over the years."
Farver adds, "We are a global OEM, so we have to support global customers. This is driving us toward standard ways of design and the use of internationally accepted standards. In order to reduce or eliminate remote support resources, we work on more modular code and using technology easily conveyed to engineers. We conducted a workshop on ISA-88 Standard for Batch Processing and support standards like PackML—an adaptation of it that defines states and terminology for packaging machines."
Controls are typically married to the machine and not tried out until the machine is almost completed. This can lead to extensive debug time. To eliminate delays, Farver says Heat and Control emulates and simulates controls before startup. In one critical area, for example, the team did a Webcast of the 'Revolution gate,' a product distribution system, so that the mechanical group could visualize it in operation. The Revolution gate is a critical mechanical component for moving product from the processing stage to the packaging stage.
"The Revolution gate is a key component in the transition from processing to packaging," says Orr. "We wanted to do something to get shorter development times. Through the internal Webcast, we did a software simulation of the behavior that would influence the hardware in operation." Essentially it was a proof of concept step that brought much-needed clarity to the design/build process.
And this gets us back to where we started with Farver's comment about the importance of connecting the supply chain to production. Giles summarizes, "It is very important with today's high-capacity lines to get this information from supply chain to production when they need to change products on the line. Whether you are producing 1,000 pounds or 40,000 pounds of product per hour, you can lose a lot of money in a short period of time when you wait for a changeover."
This succinctly sets the business case for process to packaging integration.